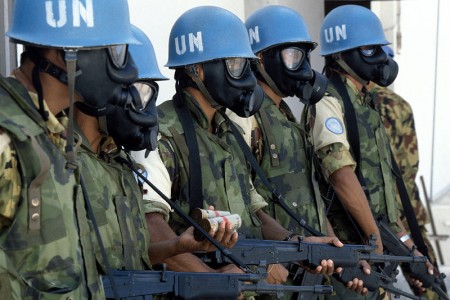 The United Nations on Wednesday issued an unusual call for military force, with a senior U.N. official saying the advance of Islamist militants throughout the north and east of Iraq must be dealt with militarily, though success will hinge on a broad political consensus.
Nickolay Mladenov, who as U.N. special envoy to Iraq heads the world body's political mission there, said Iraq's key southern oil reserves remained safe. But he raised the estimated civilian death toll to at least 1,300 since the recent fighting began, up from Tuesday's estimate of more than 1,000.
His remarks came as hardline Sunni militants attacked one of Iraq's largest air bases.
"The part of the crisis that has been caused by the advances of ISIL (Islamic State in Iraq and the Levant) must be addressed militarily," Mladenov told reporters at U.N. headquarters via video link from Baghdad.
(Read the rest of the story here…)