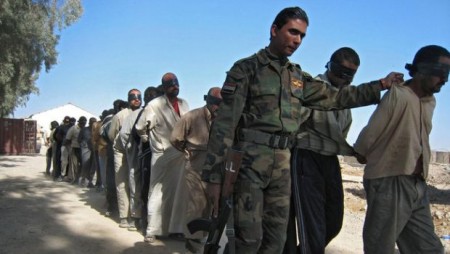 Up to 20 Western hostages are being held by the jihadi group that beheaded James Foley.
As well as the journalist Steven Sotloff, who was threatened with beheading by the same man who murdered Foley, Islamic State in Iraq and the Levant (Isil) is holding a number of aid workers, thought to include Vanessa Marzullo, 21, and Greta Ramelli, 20, both Italian.
Three aid workers employed by the International Committee of the Red Cross (ICRC) are also being held hostage after they were abducted last October.
(Read the rest of the story here…)