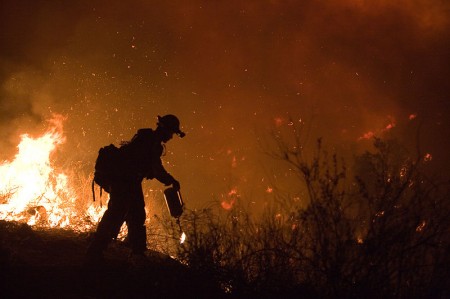 As cooler temperatures and lighter winds are forecast to descend on wildfire-stricken Washington state, one man has died trying to save his home.
Rob Koczewski, 67, died of a heart attack as he and his wife fought to protect their Carlton home. According to the Okanogan County sheriff, Koczewski was a retired U.S. Marine and Washington State Patrol trooper who was close with local law enforcement.
Sheriff Frank Rogers said the blaze, known as the Carlton Complex Fire, is moving away from populated areas and into timber.
"Today was the first day I was able to see the sun," Rogers said.
By Sunday evening, flames consumed more than 238,000 acres and burned 150 structures. There has been extensive damage to power lines in the fire's path.
(Read the rest of the story here…)