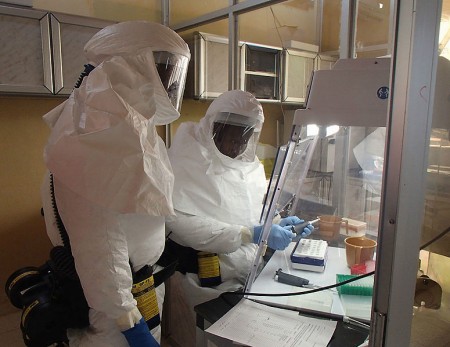 One in 10 health-care workers treating Ebola patients in West Africa are becoming infected with the disease, the World Health Organization announced in Geneva Friday in an international media teleconference at the conclusion of an emergency meeting on the outbreak.
The WHO invited medical experts from around the world to the two-day meeting to discuss using experimental and alternative treatments to combat the Ebola crisis, which the U.N. has admitted is out of control. The WHO approved introducing experimental whole blood therapies and convalescent blood serums to treat the Ebola outbreak.
The WHO said the rush to introduce experimental drugs was "unprecedented" due to the severity of the West Africa outbreak and the need to short-circuit normal government regulatory processes that typically take years.
(Read the rest of the story here…)