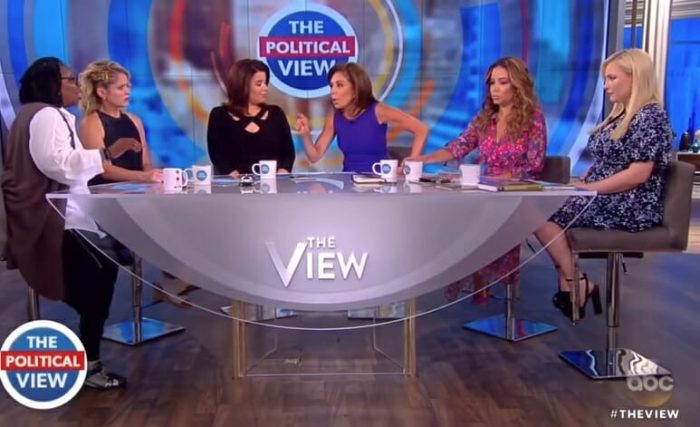 (Page Six) The confrontation ended with liberal Goldberg allegedly shouting, "F–k you, get the f–k out!" at President Trump supporter and Fox News host Pirro.
During the screaming match, Pirro told Goldberg, "I've done more for abused women than you will ever do," we hear.
The trouble, sources told us, started before Pirro even went on-air to promote her new book, "Liars, Leakers, and Liberals: The Case Against the Anti-Trump Conspiracy" — when Pirro arrived at "The View" to learn that anti-Trump CNN contributor Ana Navarro was filling in for Joy Behar.
After being invited on @TheView this is what happened. This is an example of how the left is intolerant and this is why I wrote my book. #LiarsLeakersLiberals~@JudgeJeanine

— ❤Jillian 🇺🇸🔥 👢 (@Jillibean557) July 19, 2018