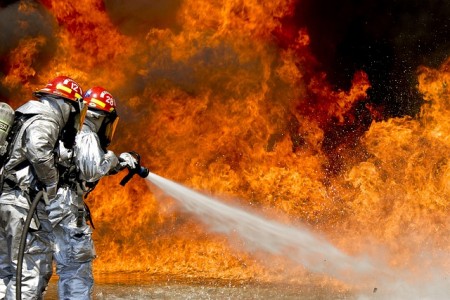 Wildfires spanning almost 170,000 acres are driving hundreds of people from their homes in Washington state and across the border in Canada, officials said.
Washington authorities say the fires surged overnight to 168,713 acres in the state. The flames have encroached on towns.
Janet Pearce of the Washington state Department of Natural Resources said the four fires had not been contained as of Friday morning. An estimated 80 homes were destroyed and cell phone service was knocked out. There were no reports of injuries or missing persons.
Pateros on the Columbia River was hit particularly hard, when flames came over a hill and spilled into the town's valley Thursday, Okanogan County Sheriff Frank Rogers said.
The entire town of roughly 650 people was evacuated, he said, and most of the homes caught fire.
(Read the rest of the story here…)