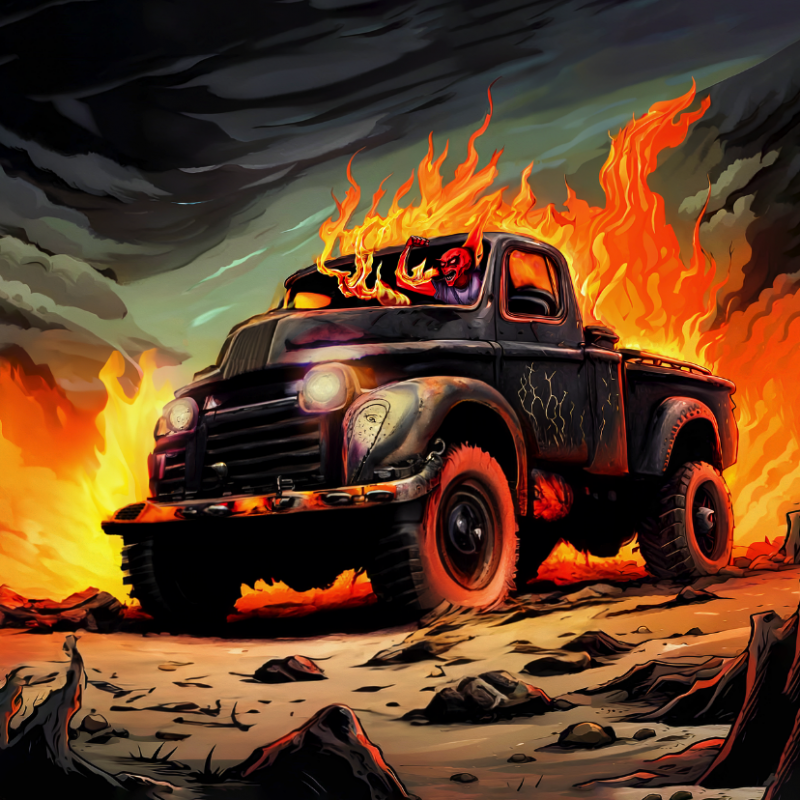 It isn't just your imagination.  We really are witnessing a full-blown societal meltdown.  Earlier today, a song entitled "We Don't Need Another Hero" popped into my head.  Of course that song was recorded by Tina Turner for a 1985 film called "Mad Max Beyond Thunderdome" which featured Mel Gibson in his prime.  I hadn't thought about that song for many years, and so I pulled it up on YouTube and listened to it.  Needless to say, it really is a great song.  But why would I be thinking about it today?  There had to be another reason.  I started going through the news, and I quickly realized what that reason was.  In the United States today, there are millions upon millions of people that are completely and utterly lawless.  We really have become a "Mad Max society", and the future of our country is going to be exceedingly bleak if we continue going down this road.
I could provide countless examples to prove my point, but for this article I have selected just 10.
The following are 10 examples from 10 different cities of the "Mad Max" environment that now reigns in America's streets…
#1 Theft has become so rampant in Washington D.C. that CVS has replaced toilet paper and paper towels with "framed photos" of those products and a buzzer that customers must press to buy them…
Witness a CVS store in our nation's capital, forced by rampant, serial theft to pull toilet paper and paper towels from the shelves, replacing them with framed photos of the missing products and a buzzer.

Customers trying to buy Charmin or Bounty must buzz to summon a clerk, who will (eventually) retrieve the precious commodity from a back room.

In other words, the capital of the most powerful nation in human history has been reduced to Third World-style security systems to sell basic goods.
#2 An axe-wielding carjacker in downtown St. Louis was shocked when one potential victim that he approached decided to pray…
A St. Louis man did something unexpected when he found himself in a dangerous situation on October 18.

Police say his decision to pray and not let fear overtake him resulted in an axe-wielding suspect leaving him alone after an attempted carjacking in the city's downtown area on North Seventh Street, KMOV reported Sunday.

The suspect, identified as Romel S. Taylor, 37, was charged with first-degree attempted robbery and felony robbery regarding two unrelated incidents.
#3 Four criminals wearing black ski masks recently robbed a jewelry dealer right in the middle of a highway in Los Angeles…
The driver who was robbed by a group of thieves last month after they crashed into his car on the 10 Freeway was a jewelry dealer from Hong Kong, according to the California Highway Patrol.

Four men in black ski masks driving a black Dodge Caravan crashed into a black Alfa Romeo about 1:30 p.m. Oct. 24, disabling the car on the eastbound 10 Freeway, near Arlington Avenue, CHP investigators said in a news release. A Ford Mustang was also hit during the crash.
#4 Unconscious addicts are "sprawled across the road for hundreds of yards" every single morning in downtown San Francisco…
Tiktoker 'Freqmeek' captured the pre-dawn horror as she gingerly picked her way through dozens of desperate addicts in the city's Tenderloin district.

Some are hunched against the cold while others are too intoxicated to care as cars and buses try to steer a path through unconscious addicts sprawled across the road for hundreds of yards.

'The anxiety we experience just traveling to work daily in the Tenderloin is unbelievable,' she wrote.
#5 In Oakland, a district attorney that got elected with the help of George Soros just had a laptop stolen from her own vehicle…
How bad is the crime and theft problem in Oakland, California? So bad the Soros backed DA just got her laptop stolen from her car while she attended a community meeting.

She called the police to report the theft and no one showed up, so she was forced to file a report online.

Pamela Price is facing a recall election specifically over this issue.
#6 How bad is crime in Dallas?  Well, it turns out that retail theft in the city was up 73 percent through the first six months of 2023…
The shopping experience in Dallas is starting to change as retail theft increased 73% through the first six months of this year, according to a report released Tuesday.

Dallas and Los Angeles, where shoplifting increased 109%, experienced the highest reported retail theft in the first half of this year, according to an analysis of 24 major cities by the nonpartisan Council on Criminal Justice.
#7 In Miami, MMA fighter Javier Baez had to fight for his life after a knife-wielding maniac started attacking him in the parking lot of his apartment complex…
A former MMA fighter used his combat skills to open a can of whoop-ass on a knife-wielding assailant in self-defense… and the dramatic scene was caught on video.

Javier Baez drove back to his Miami apartment complex after a night out on Halloween … and spotted Omar Marrero screaming and brandishing a knife in the parking lot, according to WPLG News.

After Baez parked his car, Marrero reportedly walked over and started hitting his window with the knife.
#8 It is being alleged that a 16-year-old girl in Gordon, Nebraska slit the throat of her newborn baby and stuffed the dead body into a bag of dog food…
A teenage girl in Nebraska has been accused of slitting her newborn baby's throat and cramming the body into a bag of dog food. She has been charged with first-degree murder and use of a deadly weapon.

The Star Herald reported that the unidentified teen girl had been charged after the authorities were called to the girl's home in Gordon, Nebraska, on November 6, after being told that a girl had given birth and that the baby was not breathing.
#9 In Chicago, conditions have gotten so bad that immigrants are fleeing the city in large numbers, and one even declared that "the American Dream doesn't exist anymore"…
Michael Castejon, 39, an immigrant who came here with his family told the Chicago Tribune that because he was unable to afford rent and unable to get his work permit he was taking his family back to Venezuela.

"The American Dream doesn't exist anymore. There's nothing here for us," he said. "How many more months of living in the streets will it take? No, no more. It's better that I leave. At least I have my mother back home."

"We just want to be home. If we're going to be sleeping in the streets here, we'd rather be sleeping in the streets over there," Castejon added.

The report notes that at one station over 40 people have left to either move home or to a different city within the US.
#10 I couldn't do an article like this and leave out New York City.  The Big Apple is being overwhelmed by so many immigrants that Mayor Eric Adams is considering handing out tents and allowing them to camp in "parks and other outdoor spaces"…
New York City officials have discussed distributing tents to newly arriving migrants and creating encampments in parks and other outdoor spaces, according to people familiar with deliberations among Mayor Eric Adams and his top advisers.
This is our country now.
We have truly become a lawless nation, and there is no indication that we are going to turn things around any time soon.
If things are this bad now, what is going to happen once cataclysmic events start erupting all around us and our society descends into a state of chaos?
Even now, law enforcement agencies all over the United States cannot handle the level of crime that we are now witnessing.
If America had chosen a better path, things could have turned out much differently.
But we didn't, and so now we are experiencing the very painful consequences of our very foolish decisions.
Michael's new book entitled "Chaos" is now available in paperback and for the Kindle on Amazon.com, and you can check out his new Substack newsletter right here.
About the Author: My name is Michael and my brand new book entitled "Chaos" is now available in paperback and for the Kindle on Amazon.com.  In addition to my new book I have written seven other books that are available on Amazon.com including "7 Year Apocalypse", "Lost Prophecies Of The Future Of America", "The Beginning Of The End", and "Living A Life That Really Matters". (#CommissionsEarned)  When you purchase any of these books you help to support the work that I am doing, and one way that you can really help is by sending copies as gifts to family and friends.  Time is short, and I need help getting these warnings into the hands of as many people as possible.  I have also started a brand new Substack newsletter, and I encourage you to subscribe so that you won't miss any of my articles.  I have published thousands of articles on The Economic Collapse Blog, End Of The American Dream and The Most Important News, and the articles that I publish on those sites are republished on dozens of other prominent websites all over the globe.  I always freely and happily allow others to republish my articles on their own websites, but I also ask that they include this "About the Author" section with each article.  The material contained in this article is for general information purposes only, and readers should consult licensed professionals before making any legal, business, financial or health decisions.  I encourage you to follow me on social media on Facebook and Twitter, and any way that you can share these articles with others is definitely a great help.  These are such troubled times, and people need hope.  John 3:16 tells us about the hope that God has given us through Jesus Christ: "For God so loved the world, that he gave his only begotten Son, that whosoever believeth in him should not perish, but have everlasting life."  If you have not already done so, I strongly urge you to invite Jesus Christ to be your Lord and Savior today.