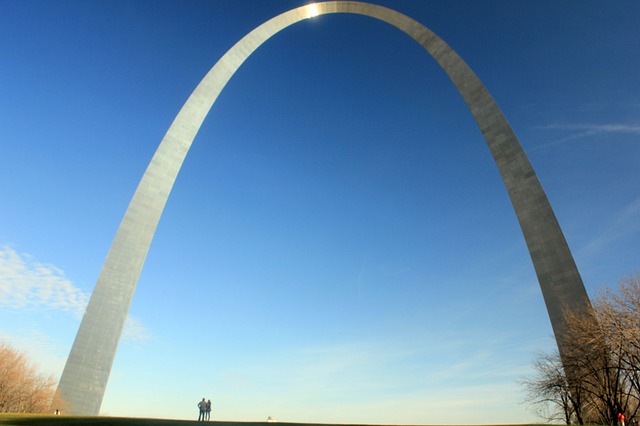 Two men arrested last week on federal weapons charges were planning to bomb the the city's iconic Gateway Arch, sources have told KSDK-TV.
The men, identified in an indictment as Brandon Baldwin and Olajuwon Davis, also planned to kill St. Louis County Prosecuting Attorney Bob McCulloch and Ferguson Police Chief Tom Jackson, the sources said.
Jackson said he "was warned about a plot" by federal agents but was "not given a lot of detail."
Baldwin and Davis were arrested Nov. 20, four days before a grand jury announced it would not indict Ferguson police officer Darren Wilson in the shooting death of Michael Brown, 18.
(Read the rest of the story here…)