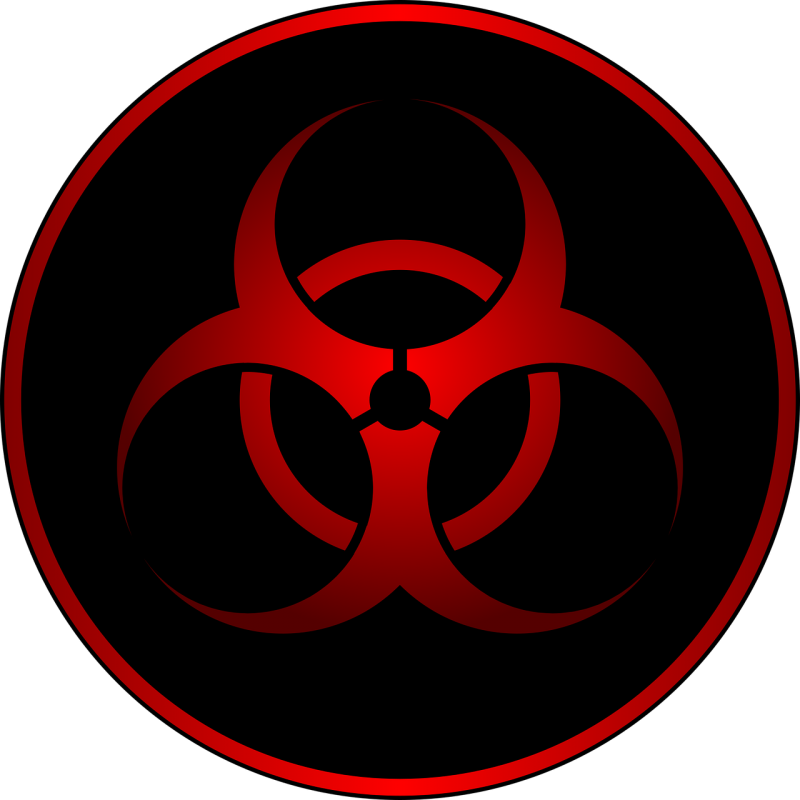 If you thought that what we have been through the past few years was bad, just wait until you see what happens when a truly deadly virus starts spreading like wildfire all over the planet.  For example, scientists have been warning for years that the H5N1 strain of the bird flu has the potential to rapidly kill vast numbers of people.  The good news is that H5N1 does not naturally spread easily among mammals, but more than a decade ago scientists in the United States and the Netherlands were conducting "gain of function" research on H5N1 in order to create a version that could spread easily among mammals.  And as you will see below, some very familiar names funded that research.
Thankfully, H5N1 was off the radar for a long time, but then about a year ago a massive outbreak suddenly erupted among birds all over the world and it has been "wiping out everything in numbers we've never seen before"…
The US is currently experiencing its worst-ever outbreak of bird flu, also known as avian influenza — and a new study has found that the strain could become endemic in the country.

The outbreak is "wiping out everything in numbers we've never seen before," Jennifer Mullinax, an assistant professor of environmental science and technology at the University of Maryland, told Sky News.
Even though millions upon millions of chickens, turkeys and other birds are now dead, most people in the general population have not been too alarmed by this outbreak.
But in recent months, H5N1 has started killing mammals such as foxes, minks, raccoons and bears.
And now researchers in Canada have proven that one strain of H5N1 that is currently circulating can spread "efficiently" among ferrets…
The bird flu virus that is killing millions of animals around the world has been found to "efficiently" spread between ferrets in a laboratory, raising concerns about the potential for the virus to jump to humans.

In a new preprint, scientists in Canada demonstrated that H5N1 samples taken from a red tailed hawk spread efficiently between ferrets – the main "animal model" used by scientists in experiments to analyse how respiratory viruses may impact people.
This is not good.
Ferrets were used in this research because they have "a similar respiratory makeup to humans"…
Ferrets were chosen for the study as they a similar respiratory makeup to humans, providing experts with an idea of how a virus would interact in people.

They found that 'direct contact' with one strain of H5N1 isolated from an infected bird, resulted 'in lethal outcomes', the paper added.
So where did this strain of H5N1 come from?
More specifically, did it occur naturally, or was it created in a lab?
More than a decade ago, gain of function experiments that were funded by Dr. Francis S. Collins and Dr. Anthony Fauci actually created a version of H5N1 that "had gained the ability to spread through the air between ferrets"…
And yet in late 2011 the world learned that two scientific teams – one in Wisconsin, led by virologist Yoshihiro Kawaoka, and another in the Netherlands, led by virologist Ron Fouchier – had potentially pushed the virus in that direction. Each of these labs had created H5N1 viruses that had gained the ability to spread through the air between ferrets, the animal model used to study how flu viruses might behave in humans.

The ultimate goal of this work was to help protect the world from future pandemics, and the research was supported with words and funding by two of the most prominent scientists in the United States: Dr. Francis S. Collins, director of the National Institutes of Health, and Dr. Anthony Fauci, director of the NIH's National Institute of Allergy and Infectious Diseases.
Many of us have been warning for a very long time that such research is extremely dangerous.
If a version of H5N1 that can spread very easily among humans were to get loose, the consequences could be "100 times worse than Covid"…
They warned that if such a strain made the leap to humans, the consequences could be catastrophic.

'Because there is little to no H5-specific population-wide immunity, if an H5N1 isolate capable of sustained transmission made a species jump into humans, this would likely represent a destructive infection in immunologically naïve population,' they wrote.

John Fulton, a pharmaceutical industry consultant and founder of BioNiagara, told MailOnline H5N1 poses a threat '100 times worse than Covid'.
Nobody knows for sure how many would die if a full-blown H5N1 pandemic were to erupt among humans, but it has been projected that the death toll could reach as high as 1.5 billion people.
Since 2003, the death rate for humans that have become infected with H5N1 has been 53 percent.
So we better hope that a version of H5N1 that transmits from one person to another easily does not start spreading any time soon.
Unfortunately, there are signs that time is running out.  In fact, it is being reported that six domestic cats have tested positive for H5N1 right here in the United States…
Another cat in the U.S. has died of H5N1 avian influenza, raising the number of domestic cats infected with the virus to at least six, officials say. The new case was reported in Nebraska and two older cases were found in Oregon.
If H5N1 is now even spreading among domestic cats, how long will it be before it makes the jump to humans?
Obviously the big pharmaceutical companies believe that it could be soon, because they are feverishly working on new vaccines…
Vaccine makers GSK, Moderna, and CSL Seqirus have begun developing new human shots to target the rapidly spreading strain of the virus.

Others such as Sanofi have generic vaccines the H5N1 virus in stock that could be adapted to the currently currently circulating strain.
I really, really hope that this thing fizzles out.
Because if millions of people do start getting infected with H5N1, it will make the COVID pandemic look like a Sunday picnic.
As I keep warning my regular readers, we have now entered an era of great pestilences.
Scientists all over the globe are monkeying around with some of the most dangerous bugs known to humanity, and in many cases they are purposely trying to make them even more deadly.
As we have seen, it is way too easy for an "accident" to happen, and the next "accident" that happens could potentially kill millions upon millions of us.
Michael's new book entitled "End Times" is now available in paperback and for the Kindle on Amazon.com, and you can check out his new Substack newsletter right here.
About the Author: My name is Michael and my brand new book entitled "End Times" is now available on Amazon.com.  In addition to my new book I have written six other books that are available on Amazon.com including "7 Year Apocalypse", "Lost Prophecies Of The Future Of America", "The Beginning Of The End", and "Living A Life That Really Matters". (#CommissionsEarned)  When you purchase any of these books you help to support the work that I am doing, and one way that you can really help is by sending copies as gifts to family and friends.  Time is short, and I need help getting these warnings into the hands of as many people as possible.  I have also started a brand new Substack newsletter, and I encourage you to subscribe so that you won't miss any of the latest updates.  I have published thousands of articles on The Economic Collapse Blog, End Of The American Dream and The Most Important News, and the articles that I publish on those sites are republished on dozens of other prominent websites all over the globe.  I always freely and happily allow others to republish my articles on their own websites, but I also ask that they include this "About the Author" section with each article.  The material contained in this article is for general information purposes only, and readers should consult licensed professionals before making any legal, business, financial or health decisions.  I encourage you to follow me on social media on Facebook and Twitter, and any way that you can share these articles with others is definitely a great help.  These are such troubled times, and people need hope.  John 3:16 tells us about the hope that God has given us through Jesus Christ: "For God so loved the world, that he gave his only begotten Son, that whosoever believeth in him should not perish, but have everlasting life."  If you have not already done so, I strongly urge you to invite Jesus Christ to be your Lord and Savior today.