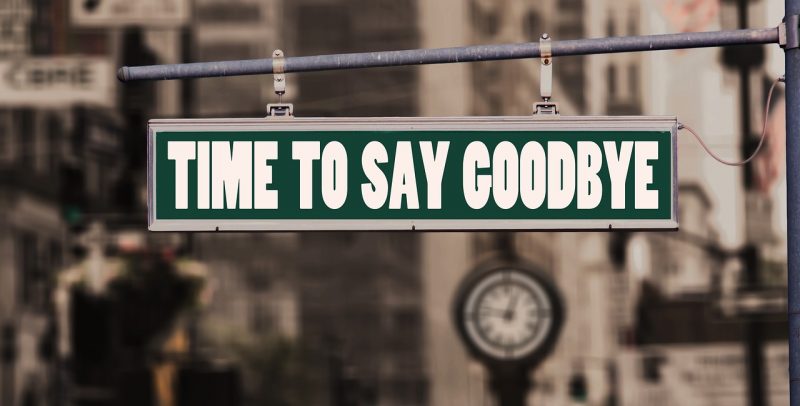 Is your job secure?  Over the past couple of years, American workers generally didn't need to be concerned about job security.  Even if someone got fired unexpectedly, it was just so easy to find new employment because there simply was not enough able-bodied workers out there.  But now everything is changing.  Some of the largest corporations in the entire country are starting to conduct mass layoffs as the U.S. economy steadily slows down.  Unfortunately, it appears that a lot more pain is ahead.  In fact, as you will see below, one of Wall Street's biggest banks is ominously warning that millions of American workers will lose their jobs next year.
Stories about mass layoffs are hitting the news at a fast and furious pace these days.  For example, we just learned that a factory that makes Jeep Cherokees in northern Illinois will be laying off 1,350 workers…
The company, which employs about 1,350 workers at the plant in Belvidere, Illinois, said the action will result in indefinite layoffs and it may not resume operations as it considers other options.

Stellantis said the industry 'has been adversely affected by a multitude of factors like the ongoing COVID-19 pandemic and the global microchip shortage, but the most impactful challenge is the increasing cost related to the electrification of the automotive market.'
I was very sad to see that happen.
Those that work in our automotive factories are some of the hardest working people in the entire nation.
Other types of workers are losing their jobs in very large numbers as well.
Earlier today, I came across a story about layoffs that will affect 1,800 employees that worked in phone kiosks inside Costco stores…
Over 1800 employees were laid off at Wireless Advocate which operates the phone kiosks inside Costco Wholesale stores.

A local Costco representative said staff is just becoming aware that all their phone kiosks abruptly ceased operations at all Costco Warehouses on December 5, 2022.
If you lose your job, I would try to find another one as rapidly as possible, because the longer you wait the more people you are going to be competing against.
As I mentioned earlier, even some of the largest corporations in the U.S. are now laying off large numbers of people.  In a previous article I discussed the layoffs that are coming at Amazon, and now it appears that those layoffs will be even larger than originally anticipated…
It appears that Amazon plans to fire 20,000 people, which is twice as many as previously estimated. Workers from distribution centers, IT professionals, and corporate leaders will all be let go by Amazon across a number of areas. According to those with knowledge of the situation, Amazon layoffs will happen in the upcoming months. Staff at all levels are likely to be impacted because Amazon workers are ranked from level 1 to level 7. The NYT originally revealed that Amazon plans layoffs in mid-November, citing sources who said that as many as 10,000 workers would be let go.
Sadly, the truth is that we are still only in the very early stages of this new crisis.
Many more layoff announcements will be coming in the months ahead, and at this point a division of Citibank is projecting that the U.S. economy will lose approximately 2 million jobs next year…
The group said in its latest outlook report published this week that the economy could lose an estimated 2 million jobs in 2023 as the jobless rate climbs to 5.25%.

"We believe that the Fed's rate hikes and shrinking bond portfolio have been stringent enough to cause an economic contraction within 2023," the economists said in the report. "And if the Fed does not pause rate hikes until it sees the contraction, a deeper recession may ensue."
If we actually lose that many jobs, it will be catastrophic.
Meanwhile, Americans are steadily getting poorer.
From January to September, U.S. household wealth plunged by a whopping 13.5 trillion dollars.
Part of the reason this is happening is because home values are starting to fall quite rapidly.
And they are going to fall even more if the Federal Reserve continues to raise interest rates.
Unfortunately, Fed officials just keep telling us that more rate hikes are coming.
Homebuilders are being hit extremely hard as well.  They started lots of new houses when times were still good, and now they have lots of inventory and very few buyers…
If a homebuilder cannot sell their ballooning inventory of unsold new houses to households, at current prices and mortgage rates, amid plunging sales and soaring cancellation rates of signed contracts – topping out at 45% in the Southwest and at 38% in Texas – despite aggressive incentives such as mortgage-rate buydowns to stimulate sales and prevent cancellations, well, whom are homebuilders supposed to sell those houses to?
Thanks to the Fed, the entire housing market is a giant mess at this point.
Hundreds of thousands of homeowners are now underwater on their mortgages, and the early payment default rate has risen to heights that we saw back during the peak of the last housing crash in 2009…
Digging deeper into the month's data, Black Knight found that, while still relatively low among conforming loans, the early-payment default (EPD) rate – which captures mortgages that have become delinquent within six months of origination –– has risen among FHA loans for much of the past year to reach its highest level since 2009, excluding the months in the immediate wake of the pandemic.
Economic conditions are already really bad, and they will soon get a whole lot worse.
Signs of trouble are erupting all around us.  For instance, I was deeply alarmed when I read that Orlando International Airport is experiencing a very serious fuel shortage…
The Federal Aviation Administration is warning pilots that Orlando International Airport (MCO) is running low on fuel, and that could mean hiccups in the days ahead for travelers.

In an official notice, the agency said that the airport could continue having supply issues through about 7 p.m. Tuesday, and suggests that airlines should be prepared to operate flights into the airport with enough fuel on board to fly back out.
I have never heard of an entire airport being short on fuel for an extended period of time before.
Hopefully this is just a temporary setback.
But what isn't temporary are the long-term economic trends.  They have all been going in the wrong direction for a long time, and now a moment of reckoning has arrived.
Enjoy the next few weeks while you still can, because it appears that 2023 is going to be a very painful year.
***It is finally here! Michael's new book entitled "End Times" is now available in paperback and for the Kindle on Amazon.***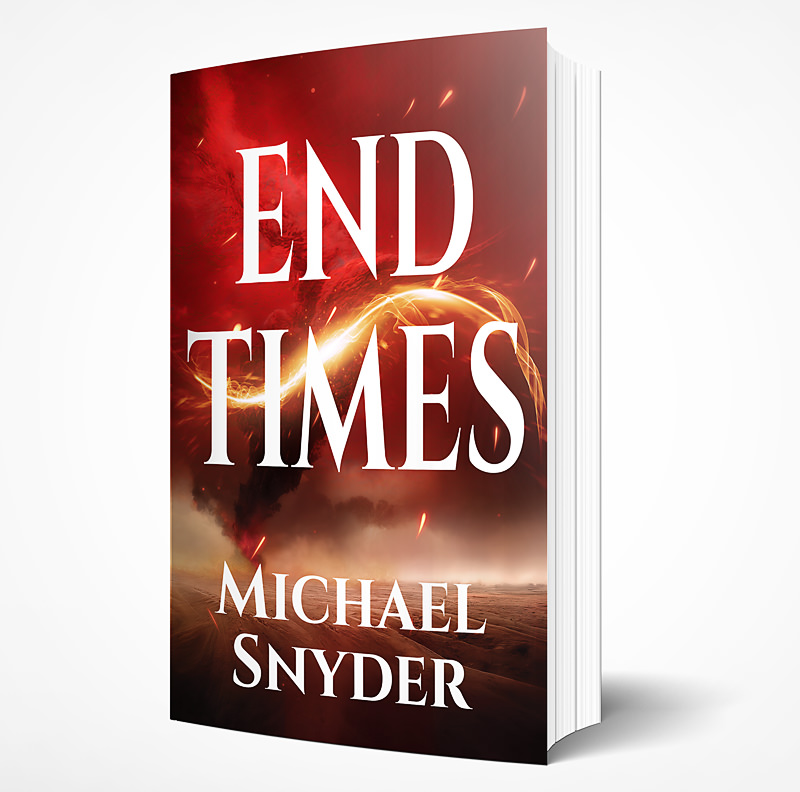 About the Author: My name is Michael and my brand new book entitled "End Times" is now available on Amazon.com.  In addition to my new book I have written six other books that are available on Amazon.com including "7 Year Apocalypse", "Lost Prophecies Of The Future Of America", "The Beginning Of The End", and "Living A Life That Really Matters". (#CommissionsEarned)  When you purchase any of these books you help to support the work that I am doing, and one way that you can really help is by sending copies as gifts to family and friends.  Time is short, and I need help getting these warnings into the hands of as many people as possible.  I have published thousands of articles on The Economic Collapse Blog, End Of The American Dream and The Most Important News, and the articles that I publish on those sites are republished on dozens of other prominent websites all over the globe.  I always freely and happily allow others to republish my articles on their own websites, but I also ask that they include this "About the Author" section with each article.  The material contained in this article is for general information purposes only, and readers should consult licensed professionals before making any legal, business, financial or health decisions.  I encourage you to follow me on social media on Facebook and Twitter, and any way that you can share these articles with others is definitely a great help.  These are such troubled times, and people need hope.  John 3:16 tells us about the hope that God has given us through Jesus Christ: "For God so loved the world, that he gave his only begotten Son, that whosoever believeth in him should not perish, but have everlasting life."  If you have not already done so, I strongly urge you to invite Jesus Christ to be your Lord and Savior today.