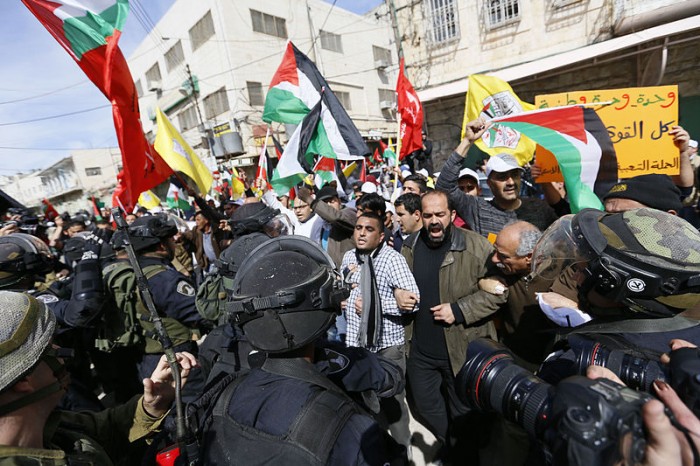 Abbas's plan includes approaching the UN Security Council with a draft resolution to establish the state in Judea and Samaria, over 1949 Armistice lines – as he has threatened to do before.
However, the details of the plan include a specific "plan of attack" against Israel, as follows:
To turn to the UN Security Council with the draft resolution for a Palestinian state, with its capital in Jerusalem.
To add the "State of Palestine" to international bodies and organizations, including the International Criminal Court (ICC), and file charges against Israel. Abbas noted here that Israel has preceded him in this regard, a reference to litigation filed against him by rights group Shurat Hadin over war crimes he and the Palestinian Authority perpetuated during Operation Protective Edge in Gaza, by virtue of the PA's unity pact with Hamas.
 Preparation of an international meeting in Geneva to officially declare a Palestinian State on 1949 Armistice Line borders.
Calls on countries who have not yet recognized the PA-Hamas government as the country "Palestine" to do so. This aspect of the plan follows the recent declaration by three separate Western countries (Sweden, the UK, and Spain) whose parliaments have recognized "Palestine," and ahead of a controversial vote on the issue by a fourth (France).
(Read the rest of the story here…)