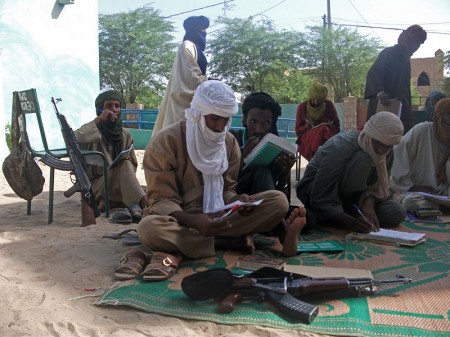 An Algerian jihadist group linked to Islamic State released a video Wednesday purportedly showing the beheading of a French tourist who was abducted on Sunday, a U.S. terrorist watchdog group says.
After seizing Herve Gourdel, a 55-year-old mountaineering guide from Nice, the extremist group Jund al-Khilafah warned the hostage would be killed within 24 hours unless French President Francois Hollande halted French air strikes in Iraq against the Islamic State extremist group.
France insisted that it would not back down on the attacks.
SITE Inteligence Group, a U.S. organization that analyzes and monitors jihadist groups, said Jund al-Khilafah released the video online on Wednesday.
(Read the rest of the story here…)