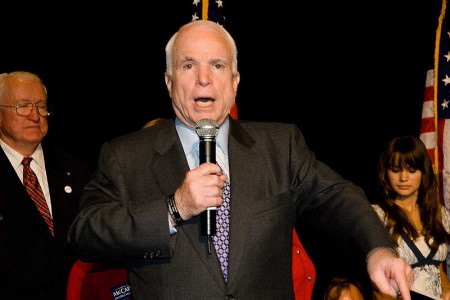 In a weak effort to smear Rand Paul, war hawk Senator John McCain attempted to argue that the Kentucky Senator doesn't have the authority to disagree with US policies regarding ISIS because he hasn't met up with members of the terror group, unlike McCain himself.
In an appearance on Fox News Monday, McCain was asked to respond to Paul's comments earlier in the day, when the libertarian leaning Senator 
told CBS' This Morning
 that arming Syrian rebels would only empower ISIS in the long run.
And that's when things got weird.
"Has Rand Paul ever been to Syria? Has he ever met with ISIS? Has he ever met with any of these people? No, no, no," McCain said, clearly in reference to his own visit to Syria in 2013, where he was photographed with leaders of the Free Syrian Army, the fighters violently opposed to the Assad regime.
(Read the rest of the story here…)