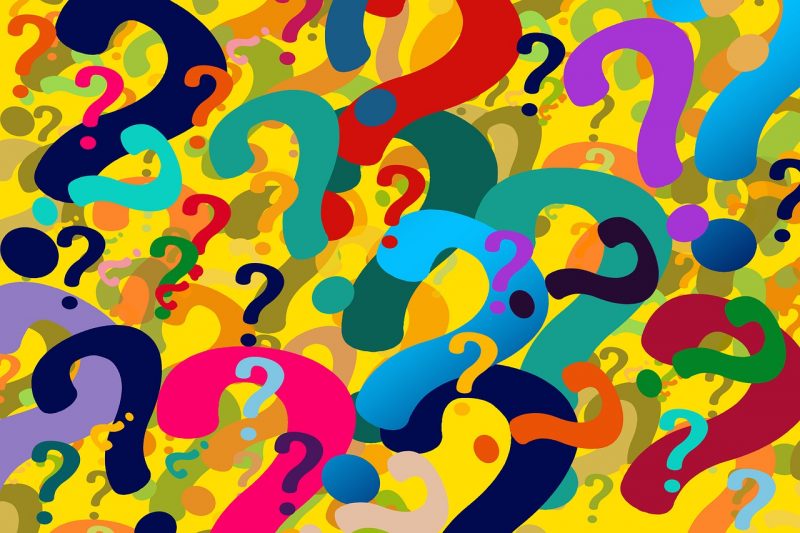 Do they secretly want Trump to lose?  To me, that appears to be the best explanation for the utter incompetence that has been displayed by Trump's lawyers so far.  Yes, they didn't have that much time to prepare.  But these are very experienced attorneys that have spent decades perfecting their skills in court.  Even with minimal preparation, these veterans should have been able to put up a competent defense.  But instead, we witnessed the sort of a performance that we might expect from Lionel Hutz from the Simpsons.  Something seems really off, and that does not bode well for Trump.
In the legal world, justice is not always served.  Really good lawyers can often win cases that should definitely not be won, and bad lawyers can lose cases that should definitely not be lost.
And right now, Trump's lawyers are totally fumbling the football.
Bruce Castor has been particularly bad.  After watching his argument, Trump was "furious and beyond angry" according to Fox News…
"Two sources in fact, who spent time with the former president today described him as being quote, 'furious and beyond angry' with his impeachment defense team," Fox News correspondent Kevin Corke reported. "He was especially upset with attorney Bruce Castor, as you pointed out for his quotes, rambling opening argument. The former president spending the day watching the trial from inside his private quarters at Mar-A-Lago, no golf with the very same plan for tomorrow."
In fact, it is being reported that Trump even considered firing Castor.
I think that he should have, because there is no way that Castor should ever be allowed to get up in front of the U.S. Senate again.
To say that it was a disastrous performance would be a major understatement.
For one thing, a lawyer should never, ever heap praise on the job that the other side has done…
'I'll be quite frank with you, we changed what we were going to do on account that we thought that the House manager's presentation was well done,' he said.
We are being told that Trump was screaming at the television when Castor was speaking, and I would have probably done the same thing if my lawyer said such a thing.
After telling the Senate about the wonderful job the impeachment managers were doing, Castor spent most of his time incoherently rambling about nothing.  Here is one example…
'Senators of the United States – they're not ordinary people. They're extraordinary people in the technical sense – extraordinary people,' Castor said to the room of all 100 U.S. senators before launching into a rambling and seemingly unrelated story about listening to records of past senators speaking.

'When I was growing up in suburban Philadelphia, my parents were big fans of Senator Everett Dirksen from Illinois. And Senator Dirksen recorded a series of lectures that my parents had on a record and – we still know what records are right? On the thing you put the needle down on and it played,' he said.
What does that have to do with anything?
And to top it off, Castor suggested that the American people were "smart" for voting Trump out of office…
"The reason I'm having trouble with the argument is that the American people just spoke, and they just changed administrations. So in the light most favorable to my colleagues on the other side of the aisle here, their system works," Castor said.

"The people are smart enough, in the light most favorable to them, they're smart enough to pick a new administration if they don't like the old one, and they just did," he added.
When asked about Castor's performance by Newsmax, Alan Dershowitz left no doubt about how he felt…
"There is no argument. I have no idea what he's doing. I have no idea why he's saying what he's saying."
Castor even made the Texas lawyer that couldn't turn off a kitten filter during a Zoom call look good.
Either Castor really is the worst lawyer in America, or something fishy is going on.
Even Ted Cruz, who we know is solidly on Trump's side, was forced to admit that Castor did not do well…
Senator Ted Cruz of Texas said the whole trial is a 'waste of time' before struggling to say what he thought about Castor, starting with a laugh when he was asked.

'I don't think the lawyers did the most effective job,' Cruz told reporters on Capitol Hill after a long pause.
The good news is that David Schoen did a marginally better job than Castor did, but that isn't saying much.
As bad as he was, even Jackie Chiles from Seinfeld would have done a better job than Castor.
And we haven't even heard from the third member of Trump's team yet.  His name is Michael Van der Veen, and last year he actually sued Trump for saying that mail-in voting is unsafe…
One of President Trump's impeachment lawyers previously filed a lawsuit against him. Last year, Michael van der Veen sued President Trump for making "repeated claims" about mail-in voting being unsafe. A personal injury lawyer by trade, Van der Veen had sued Trump on behalf of an independent political candidate in Pennsylvania.
In addition, he has also previously called Trump a "crook".
Yes, I am sure that he will do a bang up job of defending Trump.
Many had assumed that it would be impossible to get the 67 votes needed for a conviction in the Senate, but if I was Trump I would be extremely concerned about how things are playing out.
At this point, Mitch McConnell is indicating that Republicans should feel free to vote however they want, and he won't even commit to acquitting Trump himself…
Senate Minority Leader Mitch McConnell is signaling to fellow Republicans that the final vote on Donald Trump's impeachment is matter of conscience and that senators who disputed the constitutionality of the trial could still vote to convict the former president, according to three people familiar with his thinking.

The Kentucky Republican has also suggested that he hasn't made up his mind how he'll vote, two of the people said, even though he voted Tuesday to declare it unconstitutional for the Senate to hear the case against a former president.
Like I said earlier, something is up.
Things could still go either way, and if Trump does end up getting convicted, that will cause a lot more political chaos in the months and years ahead.
I just don't understand what Mitch McConnell is thinking.
He has got to know that convicting Trump would rip the Republican Party in two.
Is that what he wants?
Only time will tell…
***Michael's new book entitled "Lost Prophecies Of The Future Of America" is now available in paperback and for the Kindle on Amazon.***
About the Author: My name is Michael Snyder and my brand new book entitled "Lost Prophecies Of The Future Of America" is now available on Amazon.com.  In addition to my new book, I have written four others that are available on Amazon.com including The Beginning Of The End, Get Prepared Now, and Living A Life That Really Matters. (#CommissionsEarned)  By purchasing the books you help to support the work that my wife and I are doing, and by giving it to others you help to multiply the impact that we are having on people all over the globe.  I have published thousands of articles on The Economic Collapse Blog, End Of The American Dream and The Most Important News, and the articles that I publish on those sites are republished on dozens of other prominent websites all over the globe.  I always freely and happily allow others to republish my articles on their own websites, but I also ask that they include this "About the Author" section with each article.  The material contained in this article is for general information purposes only, and readers should consult licensed professionals before making any legal, business, financial or health decisions.  I encourage you to follow me on social media on Facebook, Twitter and Parler, and any way that you can share these articles with others is a great help.  During these very challenging times, people will need hope more than ever before, and it is our goal to share the gospel of Jesus Christ with as many people as we possibly can.