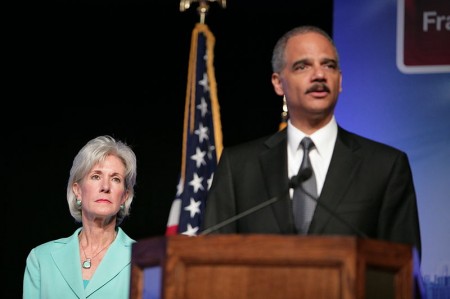 Attorney General Eric Holder unveiled his plan to create a new Justice Department task force this week that will focus on the threat of "homegrown" terrorism.
In a video posted to the department's website Monday, which was later removed, Holder argued that the focus on terrorism should "return" to the U.S. as opposed to remaining overseas.
"We face an escalating danger from self-radicalized individuals within our own borders," Holder said. "As the nature of the threat we face evolves to include the possibility of individual radicalization via the Internet, it is critical that we return our focus to potential extremists here at home."
The "Domestic Terrorism Executive Committee," an admittedly revamped version of Janet Reno's post Oklahoma City bombing task force, will include U.S. Attorneys as well as members from the FBI and Justice Department's National Security Division.
(Read the rest of the story here…)