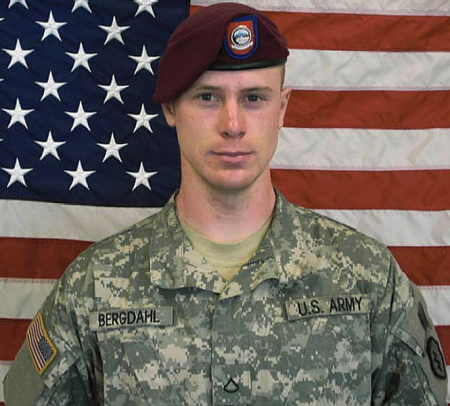 Bowe Bergdahl left a note saying he had gone to start a 'new life' and a former comrade broke his military gagging order today to tell MailOnline of the jaw-dropping moment he discovered the Taliban POW had walked off from their Afghanistan base.
The soldier, who requested anonymity as he is still in the military, said: 'Everyone looked at me like I was crazy but I was right, he had walked off.'
The New York Times reported Bergdahl also left behind a note in which he said he did not want to fight for America any more, did not believe in the war – and was leaving to start a new life.
The revelation came as it emerged the Army may still pursue charges against Sgt Bergdahl for desertion.
(Read the rest of the story here…)