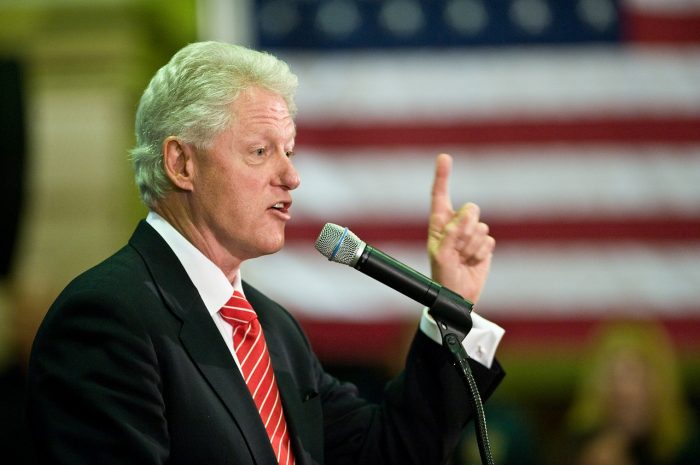 Bill Clinton sure seems to be sticking his foot in his mouth a lot lately.
Just check out what he said in a recent PBS interview…
President Bill Clinton's new interview with PBS NewsHour, which aired last week, featured some shocking, and strikingly tone-deaf, comments from the former president about sexual harassment and assault, including his opinion that "what you can do to someone against their will" has changed.

The New York Times' Alex Burns tweeted an excerpt from a RealClearPolitics article, which quoted Clinton's PBS interview.
And this is quite the turn of phrase pic.twitter.com/JZjl4t9WKs

— Alex Burns (@alexburnsNYT) June 11, 2018