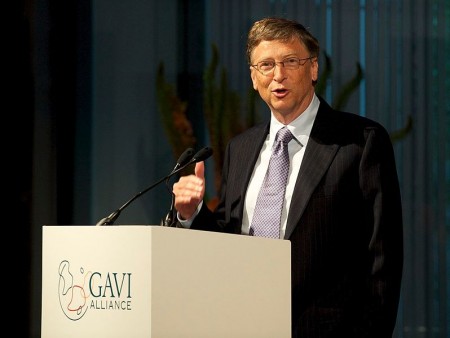 Helped along by one of the world's most notable billionaires, a U.S. firm is developing a tiny implant that acts as a contraceptive for 16 years — and can be turned on or off using a remote control.
The birth control microchip, funded by the Bill and Melinda Gates Foundation, would hold nearly two decades worth of a hormone commonly used in contraceptives and dispense 30 micrograms a day, according to a report from the MIT Technology Review.
The new birth control, which is set to begin preclinical testing next year with hopes of putting it on shelves in 2018, can be implanted in the buttocks, upper arm or abdomen.
During Mr. Gates's tour of an MIT lab in 2012, he spoke with Professor Robert Langer about the possibility of a new birth control that could be activated and deactivated over a long period of time — sparing women a trip to the clinic to remove their contraceptive implant whenever they plan to get pregnant, the Technology Review reported.
(Read the rest of the story here…)