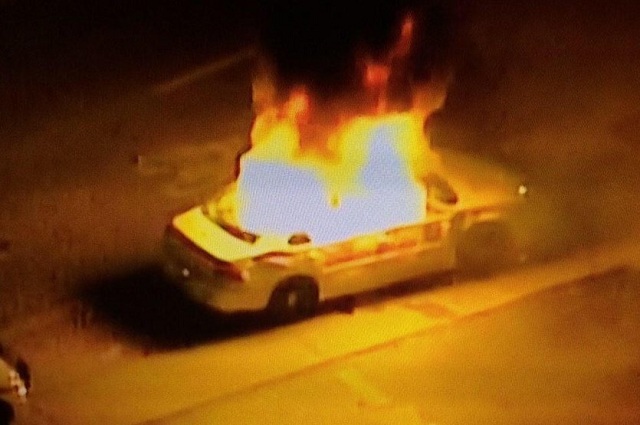 The announcement touched off a protest that, at its furious peak, saw demonstrators taunting police, shattering windows and setting fire to two police cars. St. Louis County Police Chief Jon Belmar said at least a dozen buildings burned and that he had heard at least 150 gunshots, none fired by police. He said 59 of those arrested were from the area.
Scores of police officers, armed with riot gear, dispersed hundreds of protesters with volleys of tear gas, pepper spray and bean bags. The area looked like a war zone Tuesday, with looted and burned out stores sitting amid broken glass and trash.
"I'm disappointed," Belmar said, adding that it would have taken "10,000" officers to control the mayhem. "What I've seen tonight is probably worse than the worst night we had in August."
Gov. Jay Nixon issued a statement saying the National Guard, which was called out Monday, would provide more troops Tuesday night.
(Read the rest of the story here…)