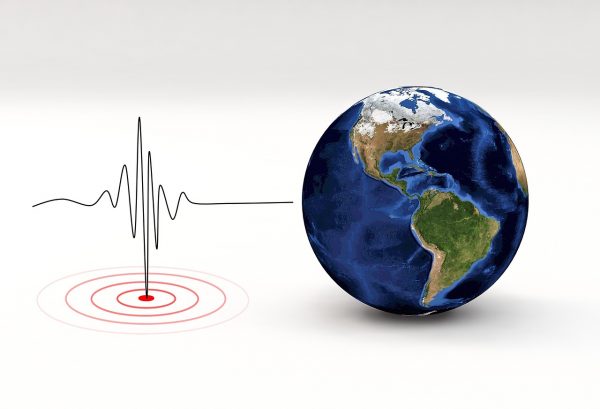 What in the world is happening to southern California? Could it be possible that all of the shaking that we have seen over the past couple of days is leading up to something even bigger? I was curious, and so I went to the USGS website and I pulled up a map that is very tightly focused on the Ridgecrest area. According to that map, there have been 1,217 aftershocks in the Ridgecrest area in the last 24 hours. By the time you view the map, that number will inevitably have changed. Normally aftershocks begin to subside after a while, but right now they just keep hitting one after another. In fact, a rather sizable aftershock rattled Ridgecrest at the same moment when Ridgecrest Police Chief Jed McLaughlin was briefing reporters about the aftershocks…
"We're getting aftershocks every few minutes. There are hundreds of them," Randy Baldwin, a geophysicist at the U.S. Geological Survey's National Earthquake Information Center in Golden, Colorado, said early on Friday. "There's a chance of some larger ones, in the magnitude 5 range."

One aftershock struck even as Ridgecrest Police Chief Jed McLaughlin briefed news reporters about the emergency response to the earthquake on Thursday afternoon PDT.
Good morning California. #EarthquakeLA #earthquakes #earthquake #SearlesValley #RidgecrestEarthquake #californiaquake pic.twitter.com/2WPGYqJeYa

— Vamos Mets (@VamosMets) July 5, 2019
And it turns out that McLaughlin was exactly correct about the potential for a large aftershock in that range. A magnitude 5.4 aftershock shook nearby Searles Valley very early on Friday…
A magnitude 5.4 earthquake hit near Searles Valley Friday morning, one day after a powerful 6.4 quake hit the region.

The quake is one in a series of aftershocks to hit the area since Thursday's 6.4 earthquake. It struck at approximately 4:07 a.m. local time and was centered about 9.7 miles from west of Searles Valley and 10.8 miles north-northeast of Ridgecrest, according to the U.S. Geological Survey.
Those that follow my work on a regular basis know that I have repeatedly warned that our planet is becoming increasing unstable, and that the rise in seismic activity that we have seen elsewhere along the Ring of Fire would affect the west coast of North America as well.
And now it is happening right in front of our eyes.
The big earthquake in southern California has been getting all the attention, but we also just witnessed three very large earthquakes just off the coast of British Columbia. According to one report, they ranged in size from magnitude 4.6 to magnitude 5.6…
Three quakes shook the seabed off the coast of British Columbia overnight.

The quakes were centered about 200 miles south of Prince Rupert, well out to sea.

They ranged from 4.6 magnitude to 5.6 magnitude with first one hitting at 4:52 a.m. The other two quakes struck within 10 minutes.
Those are definitely very large quakes, and it is quite alarming that they happened in the immediate aftermath of the Ridgecrest earthquake.
But of course many of the "experts" are insisting that there is no link…
"There's no direct link between the California quake and the Cascadia region here, our Pacific Northwest faults, the stuff going on up in Alaska or offshore in Canada," said Harold Tobin, director of the Pacific Northwest Siesmic Network.
Of course that guy doesn't actually know if there is a link or not. He is just giving us his opinion as if it was fact, and it may or may not be accurate.
But what we do know is that right at this moment southern California is being slammed by another earthquake every few moments. And we also know that extremely unusual seismic activity had been happening in California for weeks prior to the Ridgecrest earthquake.
So the truth is that this Ridgecrest earthquake didn't just come out of nowhere.
And scientists assure us that we are "overdue" for "the Big One" to hit southern California. Many residents of the state have been lulled into a false sense of security because things have been so quiet for the last couple of decades, but scientists tell us that it is only a matter of time before "the Big One" absolutely devastates the region.
We are being told that a magnitude 7.8 earthquake would be more than 125 times more powerful than the magnitude 6.4 earthquake that just hit Ridgecrest, and the amount of damage that such a quake along the San Andreas fault would cause is difficult to imagine right now.
But of course the truth is that "the Big One" could be far larger than that. Many believe that a quake greater than magnitude 9.0 is coming, and you do not want to be in southern California when that happens.
If you do find yourself in the middle of a severe earthquake, your main goal should be to try to survive. Here are some basic tips from the head of California's Earthquake Authority…
Glenn Pomeroy, head of California's Earthquake Authority, said the quake is "an important reminder that all of California is earthquake country."

"It's important to know what to do to stay safe when the ground starts shaking — drop, cover and hold on," said Pomeroy. "And to take other steps to prepare to survive and recover from damaging earthquakes, such as to retrofit homes built prior to 1980 and the advent of modern building codes, which may be more vulnerable to earthquake damage, and consider earthquake insurance to protect ourselves financially."
Of course if a portion of southern California begins sliding into the ocean, "drop, cover and hold on" isn't exactly going to do you a whole lot of good at that point.
All over the world we are witnessing very strange seismic events. Volcanoes that were dormant are roaring back to life, and other areas are being hit by unprecedented earthquakes.
Something very strange appears to be happening to the crust of our planet, and many believe that what we have witnessed so far is just the beginning.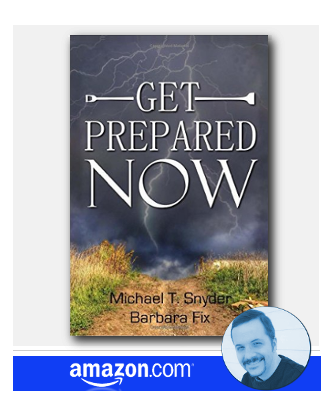 About the author: Michael Snyder is a nationally-syndicated writer, media personality and political activist. He is the author of four books including Get Prepared Now, The Beginning Of The End and Living A Life That Really Matters. His articles are originally published on The Economic Collapse Blog, End Of The American Dream and The Most Important News. From there, his articles are republished on dozens of other prominent websites. If you would like to republish his articles, please feel free to do so. The more people that see this information the better, and we need to wake more people up while there is still time.