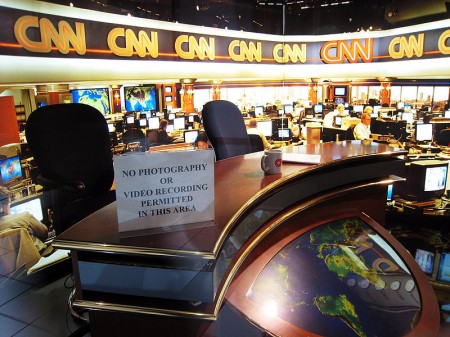 CNN chief Jeff Zucker recently shared not so encouraging words with some of the news operation's employees, many of whom have been bracing for potential jobs cuts.
"We are going to do less and have to do it with less," Zucker said during a call-in to a news meeting Tuesday morning. The Atlanta Journal-Constitution recently received a partial transcript of the call from a Turner employee who asked not to be identified.
Zucker's comments feed growing concerns among employees at CNN and other operations of Turner Broadcasting, which has nearly 13,000 full-time employees, about half of them in Atlanta.
Zucker made his comments to staff the day after Turner chief John Martin sent a memo to staff saying a more streamlined company would be in place by the start of next year and that employees would begin hearing more in coming weeks.
(Read the rest of the story here…)