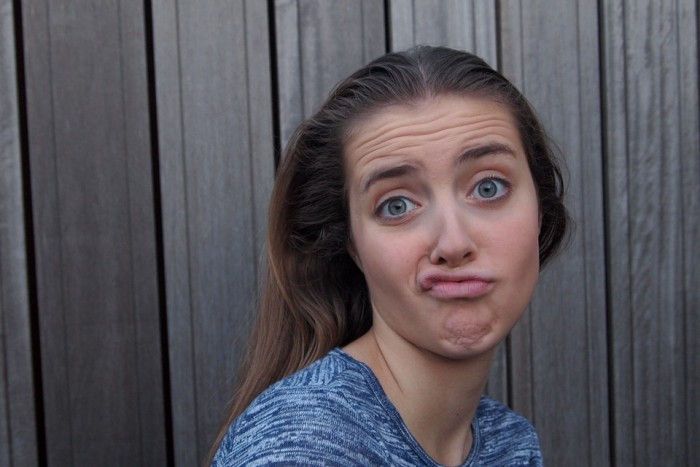 Once upon a time, "Black Friday" was a major event in the United States. Yes, the mainstream media is still endlessly hyping it up, and major retailers are still rolling out their "incredible deals", but it appears that most Americans are tiring of this particular gimmick. Or perhaps it is just that U.S. consumers don't have as much discretionary income as they once did. As you will see below, retail traffic this Black Friday was "much, much slower" than anticipated. And expectations were not great anyway – the number of shoppers was down last year, and it was being projected that there would be another decline in 2015. Yes, there were still a few fights on Black Friday, but mostly the "holiday" was marked by giant piles of unsold merchandise sitting around collecting dust. The inventory to sales ratio in the U.S. has surged to levels not seen since the last recession, and so the truth is that most retailers were hoping for much more contrived chaos on Black Friday than we actually witnessed.
Personally, I wish that this whole phenomenon would just simply disappear, because it definitely doesn't bring out the best in the American people.
Who wants to see fellow citizens trampling one another and fighting with one another for cheaply made electronics that aren't even manufactured in this country anyway?
Black Friday was always a disgusting spectacle, and now it appear to be fading.
Let's start with Thanksgiving sales. More stores than ever are opening on Thanksgiving Day itself, and according to SunTrust that was a total "bust" this year…
We believe Thanksgiving shopping was a bust. We note that traffic seemed below last year both on- and off-mall. Members of our team who went to the malls first had no problem finding parking or navigating stores. Crowds were tame and, with some exceptions there seemed to be more browsing than buying and less items purchased. We heard many people discussing that deals were not that compelling compared to years past. Interestingly, many retailers closed at midnight- which contributed to a sharp decline in traffic shortly thereafter. Off-mall, members of our team visited Walmart and Target for the openings and had no problem finding parking. Customers at both were focused on electronics. Lines, even early, were about half of what they were last year and quickly dissipated. The only off-mall big box retailer we visited with consistently long lines and customers making multiple item purchases was Kohl's — where buys were focused on deals not available online.
Once Black Friday rolled around, things didn't get any better. For example, one analyst said that traffic at the Mall of America didn't "look much busier than an average Saturday morning"…
At the Mall of America in Minneapolis, the largest in the country, Edward Yruma, managing director at KeyBanc Capital Markets, said he's seeing less traffic than years past as well. He was there from 6 p.m. to 1 a.m. last night and arrived again at 8 a.m. this morning.

"It doesn't look much busier than an average Saturday morning," said Yruma.
And in North Carolina, retailers saw "much less traffic than was anticipated"…
Jeff Simpson, a director at Deloitte Consulting LLP's retail practice, surveyed shopping centers in North Carolina and saw smaller crowds than expected for Black Friday.

"Across the board, much less traffic than was anticipated," he said. "Much, much slower."
Of course this wasn't much of a surprise. A global recession has already begun, and investors were dumping retail stocks ahead of Thanksgiving in anticipation of a horrible shopping season. The following comes from the New York Post…
Wall Street, fearful that consumers are running out of cash heading into the crucial Christmas retail season, are selling off retail stocks and everything else sensitive to consumer spending.
So why are consumers running out of cash?
Well, it is because the middle class is dying, poverty in America is exploding and the cost of living continues to soar.
Just look at what is happening to healthcare costs. It turns out that employees that work for medium and large companies in the U.S. are now paying more than double for health insurance than they were a decade ago…
Employees of midsize and large companies in 2015 paid an average of $4,700 for their health insurance, up from $2,001 in 2005, according to recent analysis from Aon Hewitt.
For much more on how the cost of living is absolutely crippling families all over this nation, please see my previous article entitled "Inflation Is Crushing The Middle Class".
Meanwhile, things continue to get worse around the rest of the globe as well. The number of unemployed job seekers just hit a brand new record high in France, Puerto Rico is on the verge of a major debt default, and on Friday there was an absolutely massive stock market decline in China…
In China, equities saw a significant sell off as a result of investigations by the Chinese securities regulatory body into several brokerages for breaking regulations. The Shanghai Composite closed 199 points, or 5.48 percent, lower; the Shenzhen Composite closed 6.1 percent lower, the Chinext was down 6.1 percent, and the CSI300 Index saw a decline of 5.38 percent.

Chinese brokerages took major hits, with Citic Securities, Founder Securities, and China Merchants closing 10.1, 10, and 9.98 percent lower after news broke that the China Securities Regulatory Commission (CSRC) has launched investigations into these firms to weed out short selling and speculation.
I hope that you enjoyed this Thanksgiving as much as you possibly could, because all of the underlying economic numbers are absolutely screaming that hard times are ahead.
This year, Americans are going to spend an average of $130 on "self-gifting" and more than $800 on the holiday season overall. People are spending money that they don't have on things that they don't need, and meanwhile very few of us are actively preparing for what promises to be a very challenging 2016.
So yes, let us enjoy the time that we have with our families, but let us also not be completely oblivious to the huge changes that are literally happening all around us.
(Originally published on The Economic Collapse Blog)