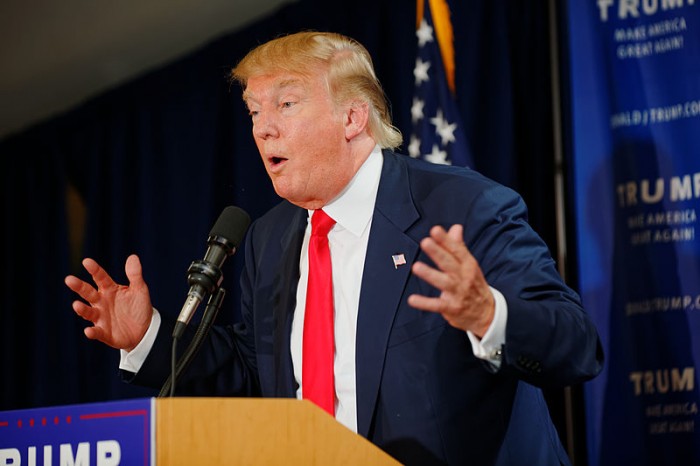 Republican presidential candidate Donald Trump had some harsh words for US President Barack Obama and Secretary of State John Kerry in their treatment of Israel.
Speaking to reporters in Iowa on Saturday, Trump accused the president of selling out Israel by negotiating with Iran. "Israel was sold out by Kerry and Obama," he stated.
The presidential hopeful advocated for a tougher stance with the Islamic Republic and its nuclear aspirations. "You cannot let Iran have a nuclear weapon. You can't have it. When they march down the street saying, 'Death to Israel, death to the United [States],' you can't let it happen," Trump stated.
(Read the rest of the story here…)