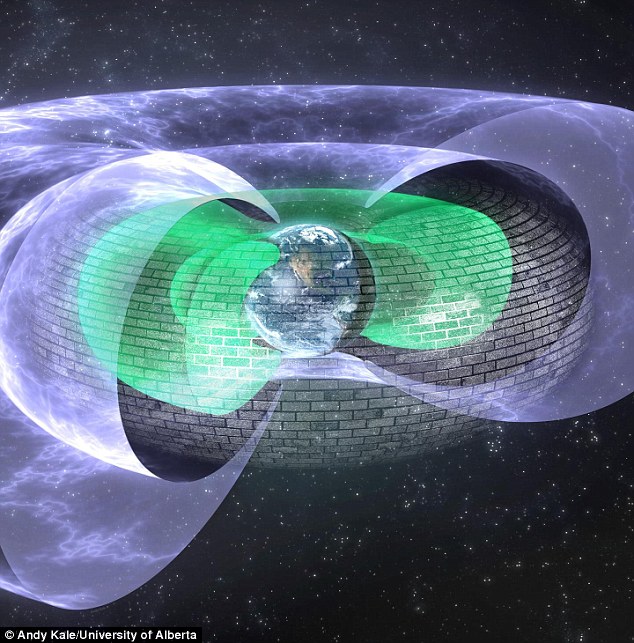 An invisible shield, some 7,200 miles (11,600 km) above Earth, has been found blocking 'killer electrons' from bombarding our planet.
These electrons can whip around the planet at near-light speed and have been known to threaten astronauts, fry satellites and damage space systems.
If they hit Earth on a large scale, they could knock out power grids, radically changing the planet's climate and driving up rates of cancer.
But while scientists know this mysterious shield exists, they are baffled as to how it formed and how exactly it works.
(Read the rest of the story here…)