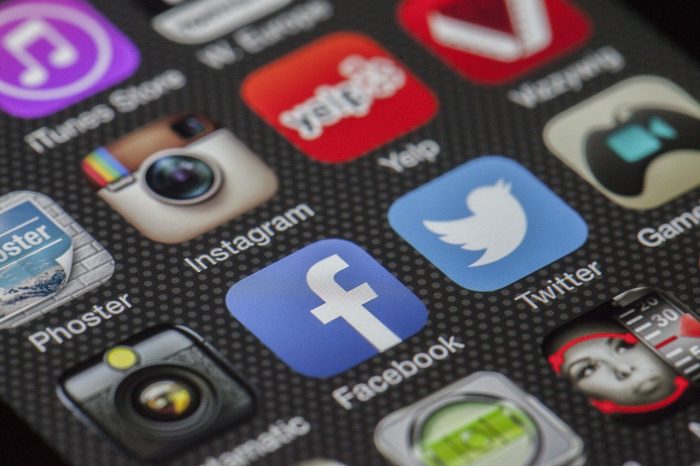 The war on "fake news" is about to go to an entirely new level.  According to media reports, Facebook has been seeking to hire "news credibility specialists" that will be tasked with "evaluating" which news publishers are "credible" and which are not.  If the goal was just to simply filter out the handful of websites that purposely publish fake news stories, that would be fine.  But as we have seen so many times in recent years, these types of programs inevitably discriminate against conservative viewpoints.  Facebook is highly liberal, and they will be hiring from a California talent pool that is also highly liberal.  And liberals invariably consider liberal viewpoints to be more "credible" than conservative viewpoints.  Facebook built an empire by giving everyone a voice, and it is simply not fair for them to try to exclude conservative viewpoints now just because they do not like them.
Hopefully we can get some answers from Facebook about this.  On their official job site, the advertisement for these positions indicated that these "news credibility specialists" would be involved in the creation of "a list of credible news organizations"…
Per a report in Business Insider, as of Thursday, Facebook had two contract positions for "news credibility specialists" open on its job site. The jobs are based out of Menlo Park, California, where the site is headquartered, and one of them lists fluent Spanish as a requirement:

"We're seeking individuals with a passion for journalism, who believe in Facebook's mission of making the world more connected," one of the two listings reads. It continues: "As a member of the team, you'll be tasked with developing a deep expertise in Facebook's News Credibility Program. You'll be conducting investigations against predefined policies."

Facebook would ask the specialists to help create a list of credible news organizations. That list could be used for various features on the site, from the newsfeed to its advertising system.
So what criteria will be used to determine which news organizations are "credible" and which are not?
In the end, it seems almost inevitable that liberal news organizations will receive more favorable treatment.
The job announcement on Facebook's official job site is now down, but similar job postings also showed up on LinkedIn…
Similarly worded job postings also appear on LinkedIn, posted by a staffing company on behalf of an unnamed Menlo Park company. (The LinkedIn URLs include the phrase "world's largest social network," which is kind of a tipoff it's Facebook.) Those posts mention that "you'll be tasked with developing a deep expertise in News Credibility Program and evaluating news publishers for policy compliance."
And of course Facebook is not the first major social media company to do something like this.
In a recent article, I noted that YouTube made a decision to hire "10,000 new moderators" to "flag content" late last year.
The elite have decided that it is way too dangerous to allow "we the people" to control the narratives, because whoever controls the narratives has an enormous amount of power.  This is a point that Caitlin Johnstone made extremely well in one of her recent articles…
The good news about all this is that we know exactly where our shackles are. Our shackles are made of narrative, and the oligarchs' ability to control it. A populist movement to disrupt establishment narratives and wake people up to what's going on is all it will take to break our rulers' ability to control the way the citizens of the world think and vote. From there we can make our own narratives and create a world which benefits us all and not just a few ruling elites. Right now there is a mad rush by those same elites to scale back our ability to network and share information via new media, so one of the most revolutionary things we can do at this time is prevent them from doing so and outpace them in that race.

It isn't the west versus Russia. It isn't left versus right. At this time the real conflict in our society is a few ruling elites and their cronies versus humanity's natural impulse to act in a way that is beneficial to humanity. All we need to do is help that impulse flourish, get out of our oligarchy-imposed brain boxes, and build a new world.
This is why the establishment is in such a rush to take control of the Internet.
They know that our future will be determined on the Internet, because that is "the marketplace" of today.
Just consider the following poll results which found that 45 percent of American teens say that they are online "almost constantly", and another 44 percent said that they are online "several times a day"…
"The results varied by gender. Fifty percent of girls said they were always online compared with 39 percent of boys.

Teens' internet presence has been enabled by near-universal adoption of smartphones, with 95 percent having access to a smartphone, according to the survey."
Please note that the percentage of teens that say that they are online "almost constantly" has nearly doubled since the previous survey that was conducted in 2014 and 2015.
The Internet has essentially become a "matrix" that we are all willingly plugging ourselves into on a continual basis.  And this is especially true for our young people.  If you want to get a young person really, really angry, just cut off phone and Internet access for a while.
Internet addiction and phone addiction are both very real, and developers admit that software is often designed to be as addictive as possible…
According to tech designers, software is deliberately designed to be "sticky" to affect our brains' neurotransmitters so users spend more time on devices.  In 2017, CBS' 60 Minutes, aired a segment about this called, "Brain Hacking."  It featured an interview with tech designer, Tristin Harris.  Other tech folks have also expressed remorse for their contribution to this.

 "I Wake Up In Cold Sweats Thinking, What Did We Bring To The World?"  – Tony Fadell, Nest Founder and one of the minds behind the iPod and the iPhone

Recently, Good Morning America aired a segment on a 48-hour experiment featuring 4 kids with unlimited screen time.  There's a reason why a documentary film about Digital Addiction was named Electronic Crack.
Today, the world is more "connected" than ever before, but the amount of time that we actually spend with other real people is at an all-time low.
Perhaps this is one of the reasons why suicide rates in the United States have increased by 30 percent since 1999…
Suicide rates are up by 30 percent across the nation since 1999, federal health officials reported Thursday.

And only about half the people who died by suicide had a known mental health condition, even though depression had been thought to be the major cause of suicide, the Centers for Disease Control and Prevention said.
Our world is changing at a rate that would have been unthinkable 50 years ago, and the Internet is on the cutting edge of that change.
Will these changes result in a glorious new era of liberty and freedom for humanity, or will they result in a high tech dystopian nightmare?
The battle for the Internet is a battle for our future, and it is a battle that we cannot afford to lose.
Michael Snyder is a nationally syndicated writer, media personality and political activist. He is the author of four books including The Beginning Of The End and Living A Life That Really Matters.