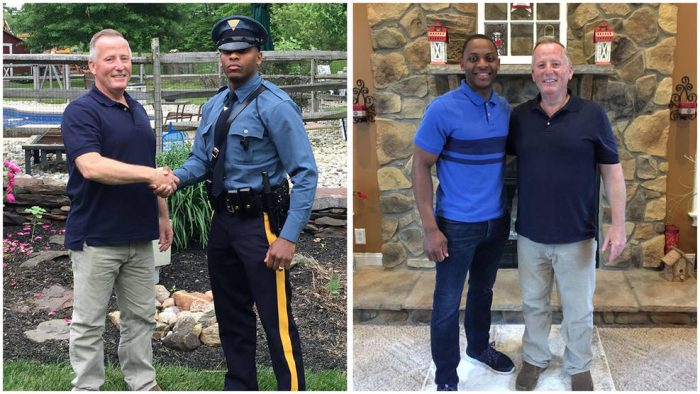 Who says good things don't happen in New Jersey?
On June 1st, a truly remarkable encounter happened in the Kingwood Township area…
A New Jersey trooper met the retired police officer who delivered him 27 years ago — when he pulled him over last week.

"We're not sure what the odds are of this happening — maybe they're close to the odds of a hole-in-one, winning the lottery, or being struck by lightning — but it happened," New Jersey State Police said on its Facebook page Wednesday, describing the happy meeting.
Needless to say, the retired cop was not issued a ticket for his infraction.