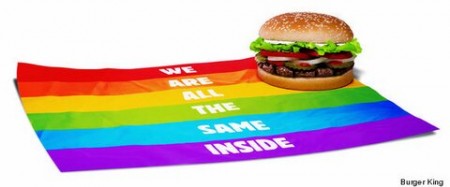 Popular fast food chain Burger King has waded into the contentious cultural debate over homosexuality with the creation and sale of its first-ever gay pride burger.
Known as the Proud Whopper, the beef-burger is being sold at only one Burger King location in downtown San Francisco, California, though it has gained national attention.
Tucked inside rainbow-colored packaging, text on the inside of the wrapper reads, "We are all the same inside," according to USA Today.
(Read the rest of the story here…)