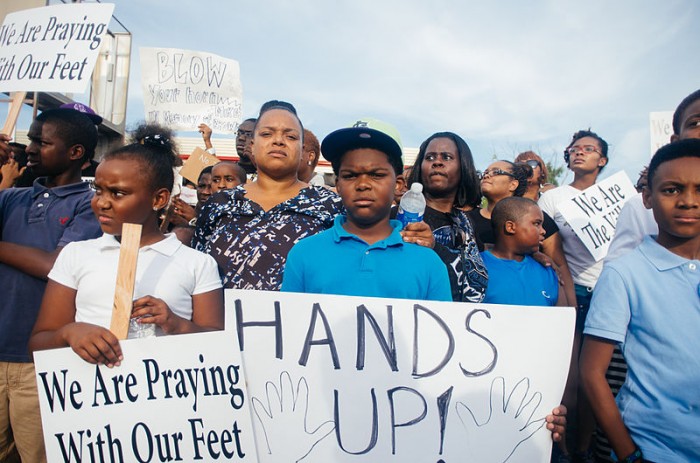 Multiple sources tell CBS News that the announcement of a grand jury decision in the Michael Brown shooting case is not expected before Monday.
A 12-member jury is weighing whether to indict Ferguson police officer Darren Wilson, who is white, with fatally shooting Brown, a black teenager who was unarmed, on Aug. 9.
The case triggered months of protests on the streets of Ferguson, some of which turned violent. Police arrested three protesters on Friday night, the third straight night of unrest.
Some activists are calling for widespread changes in the way police officers interact with the community, race relations and socioeconomic factors that led to the unrest. To that end, Missouri Gov. Jay Nixon appointed 16 people to the Ferguson Commission, which will study the issues and recommend action steps by Sept. 2015.
(Read the rest of the story here…)