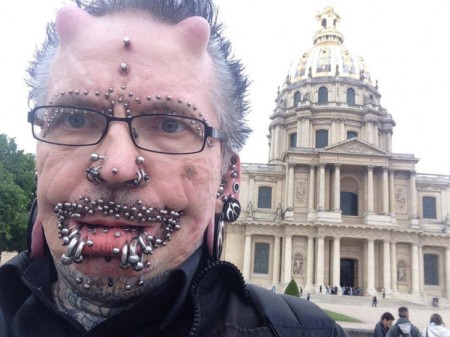 A heavily tattooed German man whose face is embellished with horn implants and more than 100 piercings said Sunday he was refused entry to Dubai without reason, forcing him to skip a planned appearance at a nightclub.
His look may have been a step too far for the Gulf's most liberal city, where a carefully cultivated reputation for tolerance and cutting-edge cosmopolitanism occasionally clashes with the region's conservative Islamic values.
Rolf Buchholz, 55, was travelling to the Middle Eastern commercial hub for the first time last week to appear at a circus-themed venue that woos party goers with over-the-top attractions such as sword swallowers and burlesque dancers.
(Read the rest of the story here…)