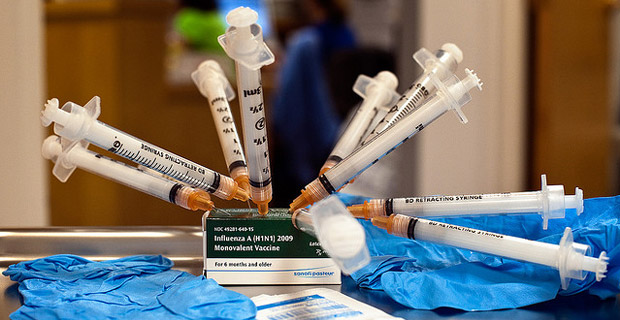 A five-year-old girl has died in hospital three days after developing a strain of the flu that she was vaccinated against – as a deadly outbreak of the virus continues to sweep across the country.
Keira Driscoll was prescribed steroids and a nebulizer at a Quick Care clinic after she started feeling unwell with a cough and a fever at her home in Clark County, Las Vegas, last Sunday.
But just hours later, she collapsed. Her mother, Tiffany Driscoll, frantically performed CPR on her small body, before she was rushed to hospital. There, she was found to have influenza A.
Despite medics' best efforts, Keira could not be resuscitated and she was placed on life support. On Tuesday, her parents made the heartbreaking decision to turn off the machine the next day.
(Read the rest of the story here…)