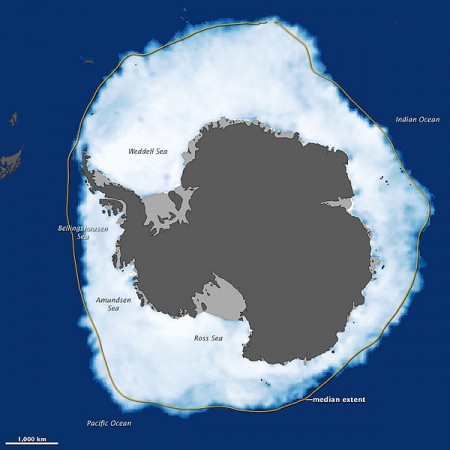 The levels of Antarctic sea-ice last week hit an all-time high – confounding climate change computer models which say it should be in decline.
America's National Snow And Ice Data Center, which is funded by Nasa, revealed that ice around the southern continent covers about 16million sq km, more than 2.1 million more than is usual for the time of year.
It is by far the highest level since satellite observations on which the figures depend began in 1979.
In statistical terms, the extent of the ice cover is hugely significant.
(Read the rest of the story here…)