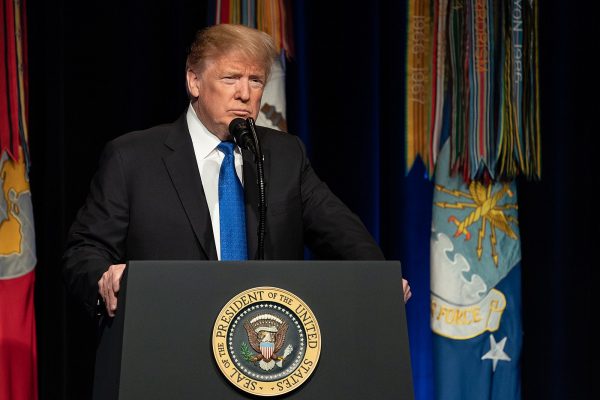 Within the last 24 hours, Gwendolen Song posted an extremely alarming dream that she just had on Facebook.  It was a very short dream, but it appeared to contain a very ominous message.  Of course dreams are very different from open visions, and often dreams are very symbolic and require a great deal of interpretation.  So with that in mind, I submit this dream for your consideration…
---
A Supernatural Dream where I saw an Attempted Coup during the Presidency of Donald J. Trump
Messenger Gwendolen Song
May 19, 2019
This afternoon I had a very brief supernatural dream where I saw former President Barack Obama hiding around a corner. There was a sense of darkness all around him. Then, in another brief flash I saw President Trump in distress and I saw the word "COUP" in my spirit. End of dream.
I have been given the gift of prophecy for the time period called the tribulation. This is one of the spiritual gifts described in the Bible (1 Corinthians 12:10) and is for the purpose of edifying the church and to help others prepare for the Coming of the LORD. I am not prophesying that there will be a successful coup during President Trump's time in office. Anything is possible! I am saying that I was shown an attempted coup, an attempted overthrow of the United States government by the hardline Democrats who have opposed President Trump from day one of his presidency.
The only reason that I am posting this prophetic dream is so that the more mature Christians who call themselves the Bride of Christ, those watching for the LORD JESUS' return, may pray for God's perfect peace to be upon His Church and those who are working towards making heaven. We are called to be the SALT and the LIGHT upon the planet, and if we grow spiritually complacent and lose our flavor then we might as well be tossed out with the rest of the spiritually wicked. Now is not the time to grow lazy in our prayers.
Please pray over the future of our nation, over the Bride of Christ, and for those who have yet to discover salvation in Jesus Christ our LORD.
The definition of a coup:
Coup d'état, also called Coup, the sudden, violent overthrow of an existing government by a small group. The chief prerequisite for a coup is control of all or part of the armed forces, the police, and other military elements.
Genesis 3:1
Now the serpent was more crafty than any of the other wild animals that the LORD God has made.
1 John 4:3
But every spirit who does not confess Jesus is not from God. This is the spirit of the antichrist; you have heard that he is coming, and he is already in the world now.
Ephesians 6:18
Pray in the Spirit at all times, with every kind of prayer and petition. To this end, stay alert with all perseverance in your prayers for all the saints.
Colossians 4:2-3
Devote yourselves to prayer, being watchful and thankful, 3 as you pray also for us, that God may open to us a door for the Word, so that we may proclaim the mystery of Christ, for which I am in chains.
I Kings chapter 1
Adonijah's Attempted Coup