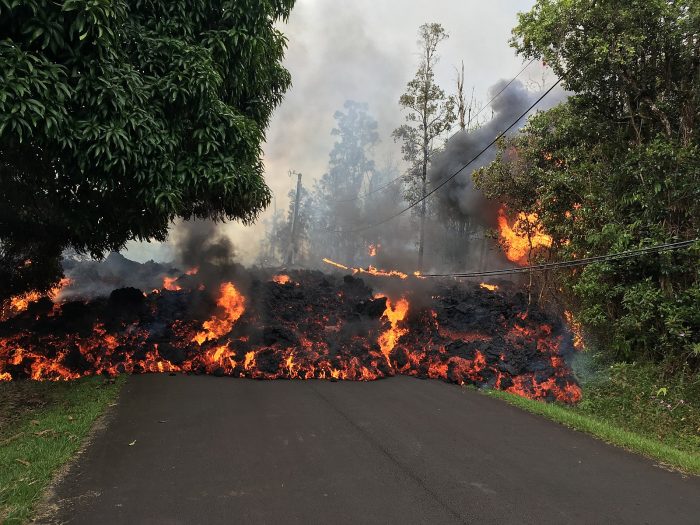 This comes from the "how stupid can some people possibly be" department…
Problems with tourists — and even some residents — hanging out at deadly lava flows to take selfies and other photos have gotten so bad that Hawaiian authorities are cracking down.

About 40 people have been arrested since May 3 for loitering near lava flows, including a dozen in the last 10 days, Department of Land and Natural Resources officials told Hawaii News Now, a website operated by several Hawaii television stations..

The state recently raised the penalties for loitering near lava flows to a $5,000 fine and up to a year in jail to try to curtail the problem, reported the stations.
The report did not indicate whether tourists continue to try to roast marshmallows over the lava or not…