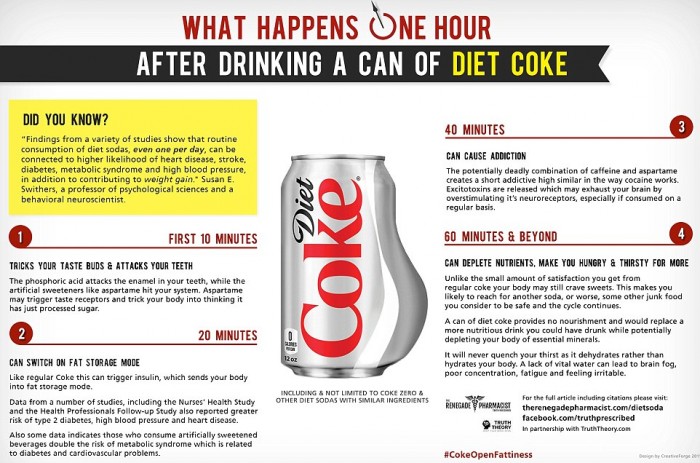 A UK pharmacist has shocked fizzy drink fans by releasing a step-by-step guide to the dramatic way a can of Diet Coke affects the body from 10 minutes after the first sip until an hour later.
Niraj Naik, who runs The Renegade Pharmacist blog, has created an eye-opening infographic that exposes how the sugar-free drink can wreak havoc on everything from your teeth to your waistline.
The blog post comes a week after his last infographic – about the physical impact of swigging a can of Coca-Cola – swept the internet.
(Read the rest of the story here…)