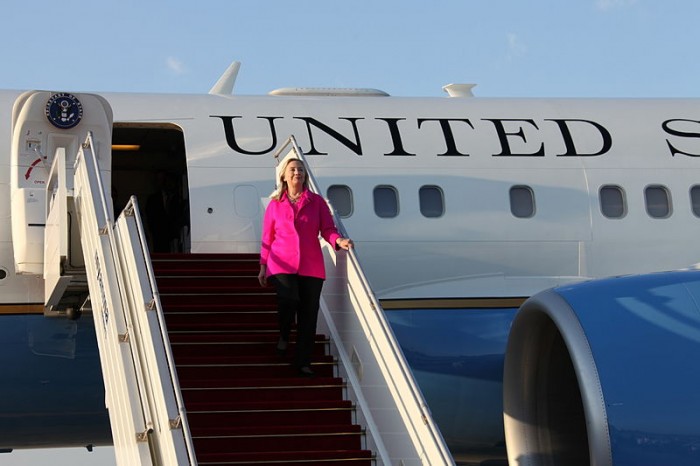 Just when you thought it was safe to forget about her, reports are emerging that Hillary Clinton is already planning yet another run for president in 2020.
According to National Journal columnist Ron Fournier, Hillary's involvement in Jill Stein's widely derided recount is all part of the agenda.
"Raising doubts about legitimacy of election, even w/out overturning result, is part of Clinton's plans to keep her options open for 2020," tweets Fournier.
Another part of the strategy is the endless series of "random viral selfies" Clinton has taken with voters while walking in the woods. By portraying herself as a regular person, Hillary is attempting to eschew the reality that she is a completely out of touch elitist.
"This is also why she's "randomly" appeared with so many Dem operatives/PR flacks in grocery stores and on hiking trails recently, btw," tweetsSonny Bunch, editor of the Washington Free Beacon.
(Read the rest of the story here…)