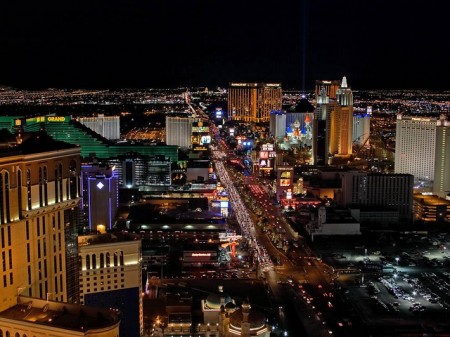 After years of drought Lake Mead, the main source of fresh water for the holiday hotspot, has hit the lowest level ever and Sin City is now facing its biggest crisis.
Athe Venetian hotel gondoliers punt tourists up and down a fake Grand Canal.
There are six-foot waves in the sandy-bottomed pool of the Mandalay Bay, while the pool parties at the water complex of the Hard Rock Hotel with its underwater sound system are a legendary summer feature.
Even more legendary are the fountains: the one at Caesars Palace, which Evel Knievel once tried to leap on a motorbike and ended up in a coma, and the musical ones on the eight-acre lake at the Bellagio that reach 500ft and are a tourist draw in their own right Welcome to Las Vegas, the self-styled but undisputed entertainment capital of the world.
Home to 15 of the world's 25 largest hotels it boasts 125,000 rooms for visitors, every one of them with an obligatory en-suite bathroom.
(Read the rest of the story here…)