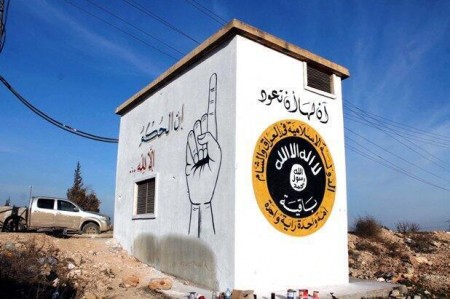 Jihadist group ISIS published photos of the beheadings of soldiers and officers at a Syrian government base near the eastern city of Raqqa after rebel forces reportedly breached a stronghold that had not been captured since the start of the conflict.
Conflicting reports have emerged regarding the outcome of the attack, which began when two Saudi suicide bombers simultaneously detonated their payload at different points of the Division 17 base perimeter on Thursday.
Hours of intense firefights followed. The jihadists – who already control much of the northeastern province – attacked from the ground, while government forces used helicopters to strike back while holding fortified positions.
"Our brothers stormed the building where dozens of soldiers were inside. We lost 13 martyrs in these battles," a self-proclaimed ISIS fighter told The New York Times anonymously through Skype.
(Read the rest of the story here…)