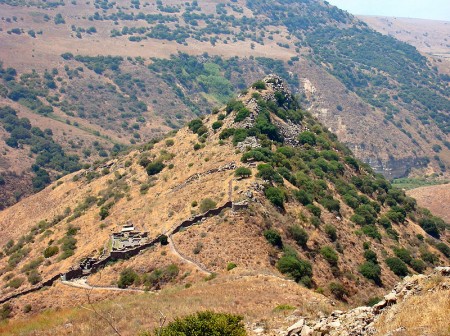 Almost the entire Syrian side of the Golan Heights is now under the control of rebel forces, including radical Islamist groups, a senior Israeli military commander in the area said Friday.
Only the Quneitra border area is still in the hands of forces loyal to President Bashar Assad, Lt.-Col. Anan Abbas, deputy commander of the Golan Brigade, told Israel's Channel 10. About 95 percent of the Syrian side of the Golan is in the hands of anti-Assad rebels, including radical Islamic groups such as the Al-Nusra Front, affiliated with al-Qaeda, a rival of the burgeoning Islamic State of Iraq and the Levant, better known as ISIL or ISIS.
One of two Syrian army brigades that used to control the area has completely disappeared, the officer said.
At present, the Islamist groups in the area are focused on the war against Assad, he said, "but we know their goal is to harm Israel; we've seen their propaganda material."
(Read the rest of the story here…)