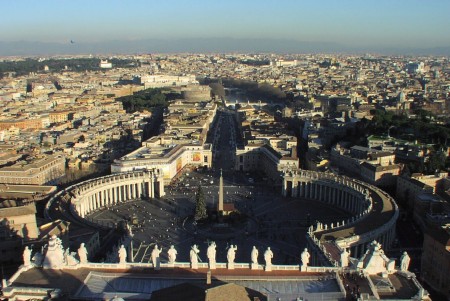 For the first time in history, Islamic prayers and readings from the Quran will be heard at the Vatican on Sunday, in a move by Pope Francis to usher in peace between Israelis and Palestinians.
Francis issued the invitation to Israeli President Shimon Peres and Palestinian Authority President Mahmoud Abbas during his visit last week to Jordan, Israel, and the Palestinian Authority.
Abbas, Peres, and Francis will be joined by Jewish, Christian and Islamic religious leaders, a statement released by Peres's spokesperson said, according to the Times of Israel.
(Read the rest of the story here…)