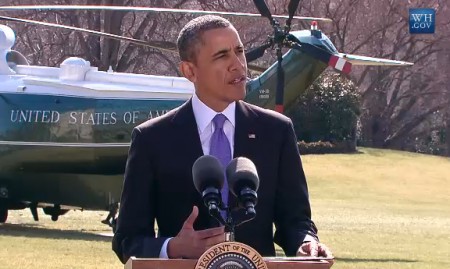 A top Israeli official wants President Barack Obama to stop meddling with the Jewish state during its conflict with Hamas in Gaza.
Speaking to Israel's Army Radio, Housing and Construction Minister Uri Ariel criticized Obama telling Israeli Prime Minister Benjamin Netanyahu that there should be an immediate ceasefire in Gaza.
"Leave us alone," Ariel told Army Radio, directing his words at Obama. "Go focus on Syria."
Obama spoke with Netanyahu Sunday about the rising number of Palestinian deaths in Gaza and the worsening humanitarian crisis.
(Read the rest of the story here…)