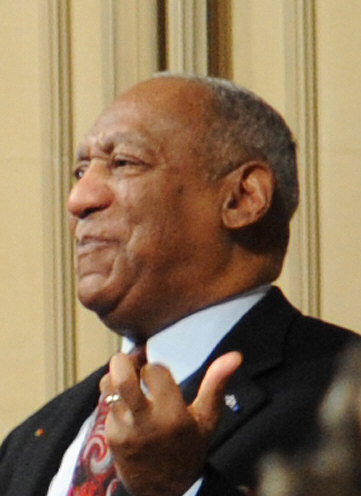 This time, a man told The Daily Beast how he allegedly saved one of his confused female friends from Cosby's New York City brownstone back in 1984. Beth Ferrier, a former model who has made similar allegations, was apparently there, too.
One day around midnight in September of that year, Tony Hogue said he started pounding on Cosby's front door. Twenty minutes earlier, his friend had called him, crying hysterically. As Hogue, now the owner of a graphic design business in New Jersey, described the conversation to The Daily Beast's Lloyd Grove:
"She said, 'Tony, you've got to come get me.' And I said, 'What are you talking about?' And she said, 'Tony, I've been in this room, I think on the second floor, and I've been here for a long time. I don't think I'm even in my own clothes. I'm almost numb. I can't stand up. I can't see straight. My clothes are all disheveled.'"
When Hogue asked about Cosby, the woman said he kept coming into the room, trying to kiss her.
(Read the rest of the story here…)