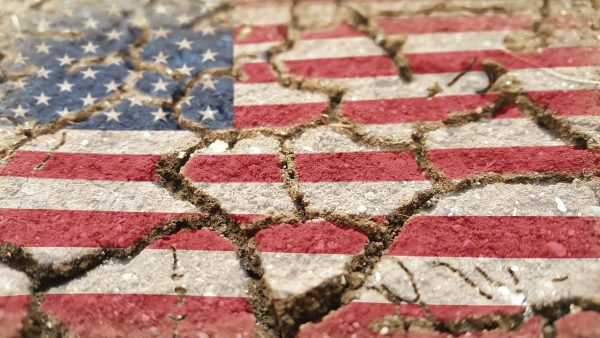 After reading the prophetic dream that we just posted about the United States being split in half by a massive earthquake, our friend Marty Breeden contacted me and reminded me of a supernatural encounter that he had back in February…
—–
At 1:43am this morning…
I was awakened by the Lord after a very sobering dream.
IMMEDIATELY upon waking up, I heard the Lord say these powerful words, this my friends is word for word what I heard Him say:
"SON, DO NOT BE AFRAID TO SPEAK OF THE LATENESS OF THE HOUR, NOR OF THE DESOLATION TO COME!
I HAVE TOLD MY PROPHETS, MY WATCHMAN, MY SERVANTS AND MY HAND-MAIDENS TO WARN AND THEY HAVE!"
"IN MY MERCY, I ALWAYS WARN, I ALWAYS WARN!!
"DO NOT BE AFRAID OF WHAT THE WORLD SAYS, AND DO NOT BE AFRAID OF WHAT SOME OF MY OWN PEOPLE SAY…..
YOU SPEAK FORTH WHAT I SHOW YOU AND THAT WHICH I HAVE PUT INTO YOUR MOUTH!"
"THE NIGHT IS FAR SPENT THE DAY IS AT HAND, TELL THEM, I AM COMING SOON!
FOR I HAVE SAID IN MY WORD,
FOR BEHOLD,THE DARKNESS SHALL COVER THE EARTH, AND GROSS DARKNESS THE PEOPLE: BUT THE LORD SHALL ARISE UPON THEE, AND HIS GLORY SHALL BE SEEN UPON THEE!
BUT, DO NOT GROW WEARY IN WELL DOING, FOR IN DUE SEASON YOU WILL REAP IF YOU FAINT NOT!"
This my friends is word for word what I heard!!…
Now the dream:
I saw America divided, perfectly divided right down the middle!
Whether this is spiritual, ideological, or physical I do not know.
But in the dream it appeared as though I was lifted up to overlook the entire United States.
Half of the land looked completely desolate.
It was gray and ashen and I saw no life, no buildings, no trees nor wildlife,….it was completely decimated!!
I saw groups of Christian's gathering together in what appeared to be safe areas or camps.
The leaders were strategically planning how to minister in the midst of this chaos.
For outside the camp there was great upheaval and internal struggle.
I saw the gross darkness, I saw the perversion, I saw people that I once knew who had taken their lives.
(I believe I was shown this because many will take their lives during this hour.)
I saw the demon possessed trying to infiltrate the camps of the Christian's.
Among the Christian's at this time there was given to them SUPERNATURAL wisdom, SUPERNATURAL POWER and they walked in great love!
Sadly, just as the Christian's walked in the Supernatural power of God, those who were not saved and given over to lasiviousness, were walking in a supernatural perversion and hatred that was demonic.
I saw many encounters between the two.
I saw and heard the Christian leaders admonish the people to not be as Lot and allow their righteous souls to be vexed as his was, as they pitched their tents toward Sodom and Gomorrah.
In the midst of this chaos, there was a powerful move of God.
They operated much like the early church, but the emphasis was on winning the lost!!
Because of that which had happened and what was happening there was a unity of spirit among the believers.
They worked together to perform the will of God and the works of the Lord!
This is all I feel I am to share at this time……