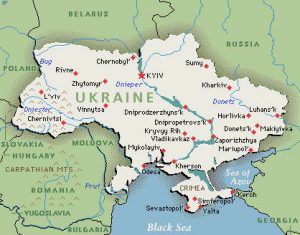 The most important news for Monday, November 2nd, 2009…..
It is being reported that the mystery illness in the Ukraine has now infected 255,000 people and has now killed 67.
Authorities in the Ukraine are denying that aircraft are spraying aerosols over the cities in an effort to combat the mysterious illness plaguing the region.
School nurses in New York gave the swine flu vaccine to two students who did not sign up for it – including one Brooklyn girl with epilepsy who wound up in the hospital.
A young Norwegian woman in her 20s recently died very shortly after getting the swine flu vaccine.
There are more deaths from the H1N1 swine flu vaccine being reported in Sweden.
The research, which has yet to be published, shows higher rates of mild H1N1 infections among people who got a flu shot last year.
A new group of health experts has been appointed to explain away "the inevitable false alarms" when "common disorders" coincide with swine flu vaccination.
The Rockefeller Foundation, J.P. Morgan, the Bill and Melinda Gates Foundation, Al Gore, Deutsche Bank and other global elitists have banded together to form the "Global Impact Investing Network".
CIT Group has filed for the 5th largest bankruptcy in U.S. history.
Nine U.S. banks, all owned by the same troubled Illinois holding company, were closed on Friday by U.S. regulators.
At least 34 people were killed and many others were injured in a suicide bomb attack near the Pakistani Army's headquarters in Rawalpindi yesterday.
During a recent military exercise, Russia simulated a "nuclear attack" on Poland.
The Afghan minister of counter narcotics says that foreign troops are earning money from drug production in Afghanistan.
Chinese media is reporting that Chinese meteorologists covered Beijing in snow on Sunday after seeding clouds in order to bring winter weather to that city in an effort to combat a lingering drought.
Airport security scanners that have potentially devastating health effects have received the blessing of Canada's privacy czar.
There are new claims that Lyndon Johnson was afraid that he would be arrested in the immediate aftermath of the death of John F. Kennedy. 
A Planned Parenthood leader recently resigned after watching an ultrasound of an abortion procedure.
A Muslim father in Arizona was recently apprehended by authorities after he ran down his daughter with his car for being "too American".
Lastly, Bill Clinton unveiled a golden statue of himself in Kosovo on Sunday.