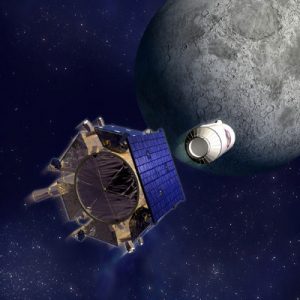 The most important news for Thursday, October 8th, 2009…..
NASA plans to "bomb the moon" tomorrow by crashing a spacecraft into the lunar surface which will send plumes of moon dust up to 6.2 miles high above the surface of the moon.
The Massachusetts House of Representatives has just passed a law that would give public health officials the power to isolate individuals and order quarantines to contain the outbreak of serious contagious diseases such as the swine flu.
One doctor believes that his research has uncovered the key link between vaccinations and the overwhelming rise in autism, specific learning disabilities, attention deficit disorders, sudden infant death, gulf war syndrome, dementia, seizure disorders and some cancers.
An AP poll, conducted between October 1st and 5th, found that 72 percent of Americans are worried about swine flu vaccine side effects.
A top researcher who worked on the cervical cancer vaccine is warning people about its dangers.
Typhoon Melor slammed into Japan's main island on Thursday, disrupting transportation and prompting warnings about landslides and floods.
Four powerful earthquakes have shaken the south Pacific in recent days, and that has a lot of people who live there quite nervous.
The "hate bill" may get to Barack Obama's desk very soon.
Russia's new military doctrine will apparently contain some changes to the situations that could trigger the use of nuclear weapons.
Two Iranian nuclear scientists have "disappeared" over the past couple of weeks, and nobody seems to know what happened to them.
The French culture minister is facing calls for his resignation over an autobiography published four years ago in which he described paying "young boys" for sex while travelling abroad.
The world's biggest fossilized footprints have been found.
A new study says that there are now approximately 1.57 billion Muslims in the world.
Lastly, Japan is threatening to kick U.S. troops off of the island of Okinawa amid growing resentment over crimes reportedly committed by those troops.