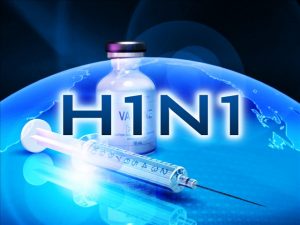 The most important news for Sunday, October 11th, 2009…..
U.S health officials are warning the public that child deaths from the H1N1 swine flu are "shooting up" in the United States, with 19 child deaths from the swine flu reported in recent days.
The U.S. Justice Department is arguing that the U.S. government does not have to reveal information about phone companies that may have spied illegally on Americans because those phone companies are an "arm of the government".  What??
Responding to a White House request, the Senate Judiciary Committee passed legislation on Thursday extending three key provisions of the PATRIOT Act. 
Do leaders in the House and Senate have a secret plan to pass President Barack Obama's health care reform plan by Thanksgiving without any significant participation by the American public?
Democratic congressmen close to Obama reportedly told an Israeli source that the White House is furious over Israeli attempts to portray Obama to the American public as an enemy of Israel.
Barack Obama has won a Nobel Peace Prize.  Is that supposed to be the punchline to a really, really bad joke?
The latest Washington Post poll of the Virginia gubernatorial race contains a lot of bad news for Democratic nominee R. Creigh Deeds.
A top Iranian official says that Iran will "blow up the heart of Israel" if the United States or Israel attacks Iran's nuclear program.
The Russian air force used a new generation of precision guided munitions during the joint Russian/Belarusian Zapad-09 military exercises, which concluded on the 29th of September.
According to the latest reports, the Polish president does not plan to sign the EU treaty any time soon.
World renowned economist Nouriel Roubini is warning that the financial crisis is far from over.
Billionaire investor Carl Icahn says that there is a real danger that this could be a "double dip" recession.
The drought has gotten so bad in Somalia that even the camels are dying.
That nation of Jordan plans to refill the shrinking Dead Sea with salt water.
Reminiscent of a scene from the film "Independence Day", a gigantic luminous ring-shaped cloud could be seen hovering over the city of Moscow last week.
In a previously published work, White House "science czar" John Holdren predicted that 1 billion people will die in "carbon-dioxide induced famines" in a coming new ice age by the year 2020.
The Montana Supreme Court has ruled that a married woman must give up full custody of her adopted children to a former lesbian lover who sued for parental rights.
Some credit card companies are rushing to jack up the minimum payments of their customers before a new law takes effect.
A proposed B.C. law would allow officials to enter homes to seize anti-Olympic signs on short notice, and violators could be fined up to $10,000 a day and jailed for up to six months.
Lastly, it is being projected that by 2014, all of your clothing will be tagged with an RFID chip.