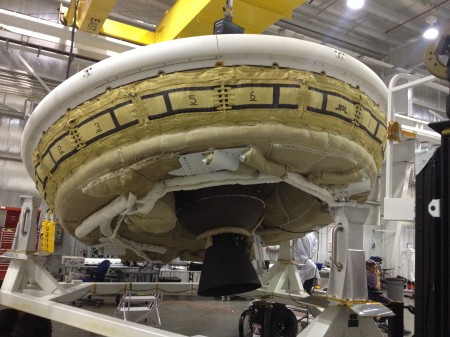 After several weather delays, NASA successfully launched and recovered a "flying saucer" into Earth's atmosphere Saturday to test technology that could be used to land on Mars.
The experiment off the coast of the Hawaiian island of Kauai tested the disc-shaped vehicle and a giant parachute. The parachute did not fully deploy but NASA still deemed the mission a success.
Saturday afternoon, the 'flying saucer' splashed down in Pacific.
(Read the rest of the story here…)