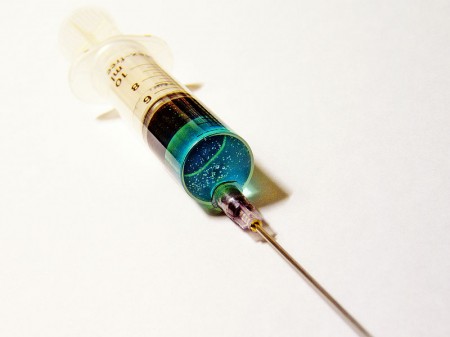 Mercury tests conducted on vaccines at the Natural News Forensic Food Lab have revealed a shockingly high level of toxic mercury in an influenza vaccine (flu shot) made by GlaxoSmithKline (lot #9H2GX). Tests conducted via ICP-MS document mercury in the Flulaval vaccine at a shocking 51 parts per million, or over 25,000 times higher than the maximum contaminant level of inorganic mercury in drinking water set by the EPA.(1)
The tests were conducted via ICP-MS using a 4-point mercury calibration curve for accuracy. Even then, the extremely high level of mercury found in this flu shot was higher than anything we've ever tested, including tuna and ocean fish which are known for high mercury contamination.
In fact, the concentration of mercury found in this GSK flu shot was 100 times higher than the highest level of mercury we've ever tested in contaminated fish.
(Read the rest of the story here…)