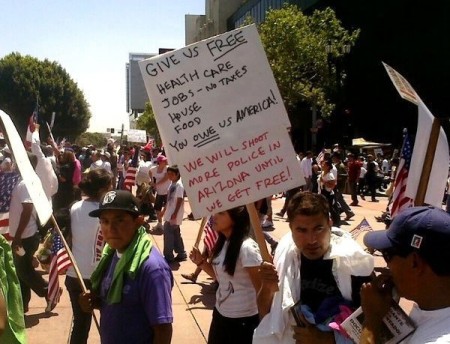 Among the study's findings:
Immigrants who are in California illegally make up 38% of the agriculture industry and 14% of the construction industry statewide.
Half of the immigrants in the state illegally have been here for at least 10 years.
Roughly 58% do not have health insurance.
Nearly three in four live in households that include U.S. citizens.
USC sociology professor Manuel Pastor, who worked on the report, said it shows how integrated immigrants are into daily life in California.
"It's a population deeply embedded in the labor market, neighborhoods and social fabric of the state," said Pastor, who is a co-director of USC's Center for the Study of Immigrant Integration.