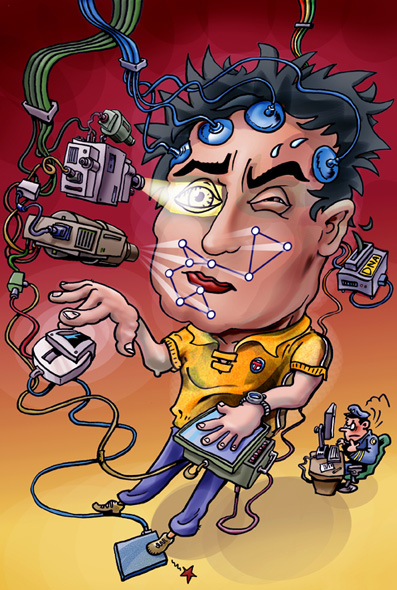 Sure, we're virtual connected to our phones 24/7 now, but what if we were actually connected to our phones?
That's already starting to happen.
Last year, for instance, artist Anthony Antonellis had an RFID chip embedded in his arm that could store and transfer art to his handheld smartphone.
Researchers are experimenting with embedded sensors that turn human bone into living speakers.
Other scientists are working on eye implants that let an image be captured with a blink and transmitted to any local storage (such as that arm-borne RFID chip).
But what takes the place of the screen if the phone is inside you? Techs at Autodesk are experimenting with a system that can display images through artificial skin.
Or the images may appear in your eye implants.
(Read the rest of the story here…)