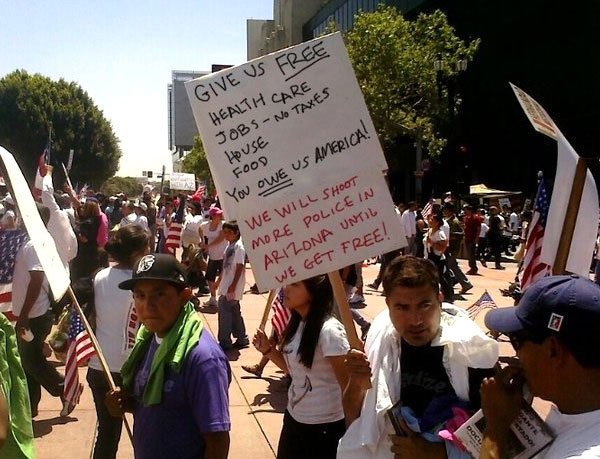 Could non-citizen voting be a problem in next week's elections, and perhaps even swing some very close elections?
A new study by two Old Dominion University professors, based on survey data from the Cooperative Congressional Election Study, indicated that 6.4 percent of all non-citizens voted illegally in the 2008 presidential election, and 2.2 percent in the 2010 midterms. Given that 80 percent of non-citizens lean Democratic, they cite Al Franken 's 312-vote win in the 2008 Minnesota U.S. Senate race as one likely tipped by non-citizen voting. As a senator, Franken cast the 60th vote needed to make Obamacare law.
North Carolina features one of the closest Senate races in the country this year, between Democratic incumbent Kay Hagan and Republican Thom Tillis. So what guerrilla filmmaker James O'Keefe, the man who has uncovered voter irregularities in states ranging from Colorado to New Hampshire, has learned in North Carolina is disturbing. This month, North Carolina officials found at least 145 illegal aliens, still in the country thanks to the Obama administration's Deferred Action for Childhood Arrivals program, registered to vote. Hundreds of other non-citizens may be on the rolls.
(Read the rest of the story here…)